The C6 SE combines two 10″ high performance woofers with an integrated amplifier and digital signal processing (DSP). This powerful subwoofer extends the standalone C6 column system and delivers additional power in the low frequency range down to 50 Hz.
In standalone mode, the self-powered C6 SE subwoofer is a decent bass extension for mobile speaker systems and installation applications. The elegant design and perfect dimensions make this bass extension particularly suitable whenever additional power in the low frequency range and unobtrusive integration into the environment is desired.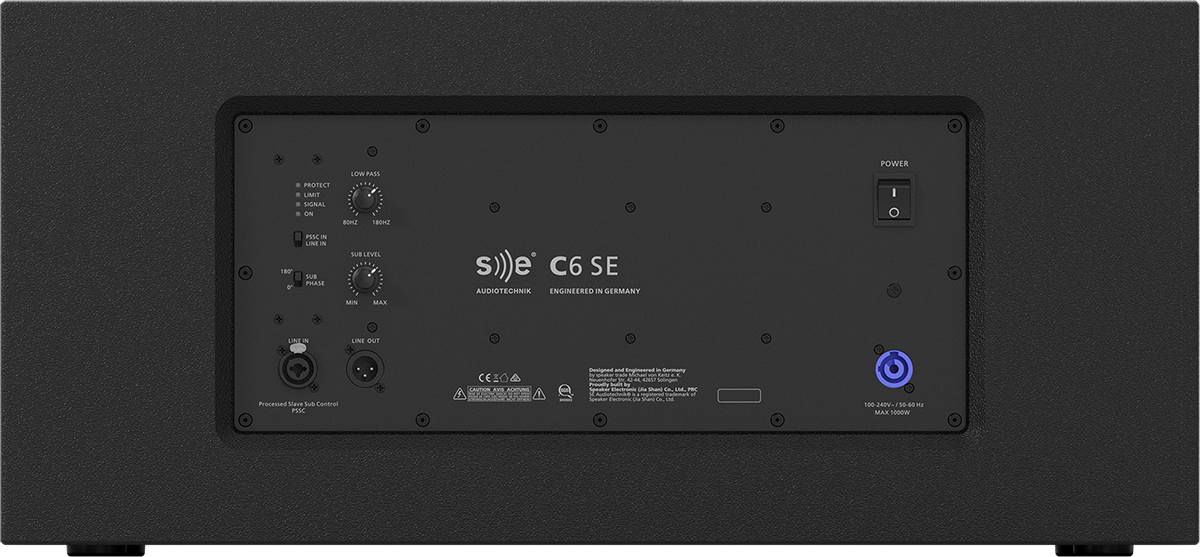 For easy setup and implementation, C6 SE is equipped with a Line-Out connector, transferring the incoming signal from the Line-In, a powerCON® power connector and an adjustable low-pass and phase control.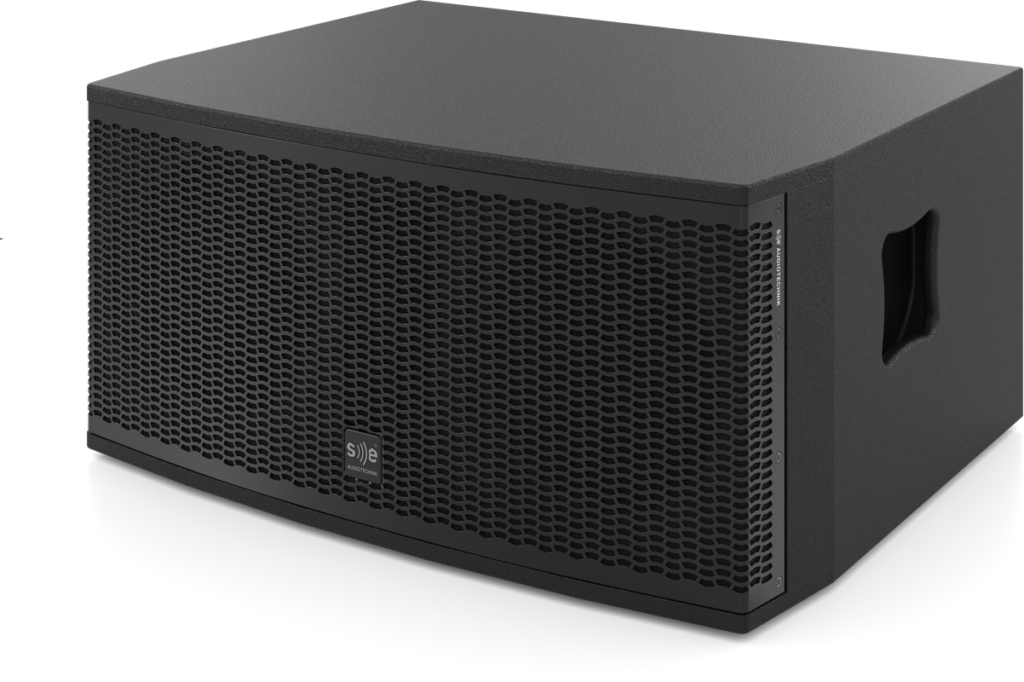 The recesses on the top of the C6 SE and the overall design allow the C6 column system to be securely positioned on the C6 SE subwoofer extension.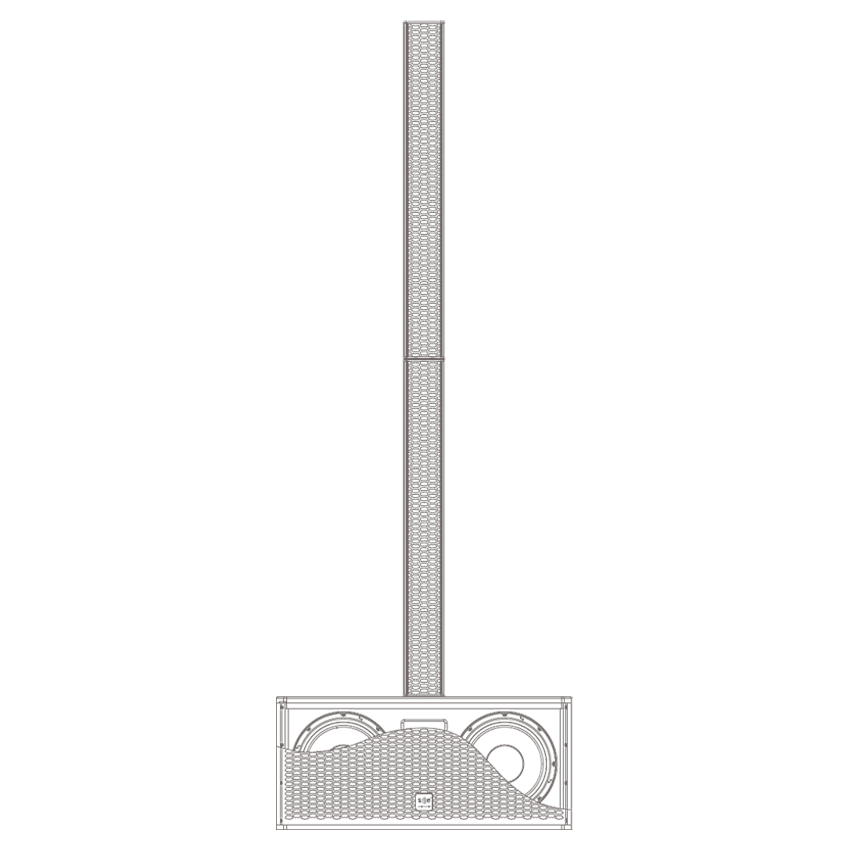 Model:
C6 SE
ACOUSTICAL
Frequency range (-3 dB)*:
50 Hz – 250 Hz
Coverage angles (-6 dB) [H x V]:
Omnidirectional
Maximum Peak SPL**:
126 dB
System type:
1-way active
Crossover frequency:
250 Hz (C6 extension); 80 Hz – 180 Hz
4th order low pass (standalone mode)
Transducers:
2x 10″ woofer with 2.5″ voice coil
Enclosure type:
Bass reflex
AMPLIFICATION
Type:
Class-D with SMPS
Output power***:
800 W
Protection:
Short circuit, Overheating, Overcurrent, Limiter
Indicators:
Power on, Signal, Limit, Protect
Connectors:
Line In: 1x XLR combo jack, balanced
Line Out: 1x XLR, balanced
Power connector: powerCON® 20A
Wiring:
Pin layout XLR: Pin 2: Signal+; Pin 3: Signal-;
Pin 1: Shield
Pin layout TRS: Tip: Signal+; Ring: Signal-;
Shaft: Shield
Pin layout powerCON®: Pin N: Neutral;
Pin L: Conductor; Pin E: Earth, Ground
Operating voltage range:
100  ‒ 240 VAC, 50/60 Hz
Input sensitivity:
0 dBu
DSP:
48 kHz/24 bit with extended dynamics
Processing latency: 1.1 ms
Processing:
Crossover, Limiter, EQ, Level
User controls:
Power: On/Off switch; 1x Subwoofer Level;
1x Lowpass Crossover; 1x Mode Switch
(PSSC/Line In); 1x Sub Phase Switch 0p°/180°
MECHANICAL
Product dimensions:
[H x W x D] (Including rigging)
347 x 750 x 532 mm
Net weight:
35.5 kg
Packaging dimensions:
[H x W x D]
433 x 830 x 615 mm
Total weight:
38 kg
Cabinet:
Subwoofer: Plywood
Cabinet finishing:
Black polyurea coating
Grille:
Powder coated perforated steel
Hardware:
2 side handles embedded in cabinet;
Rubber feet; recesses for C6 column
system stacking
ACCESSORIES
C6 TD
Transport Dolly for C6 or C6 SE
C6 FC
Flightcase for C6 or C6 SE
All product specifications are subject to change without prior notice.
* Half space, 1W / 1m
** Calculated Max. Peak SPL = Sensitivity + 10log10(output power)
*** According to EIA-426B Standard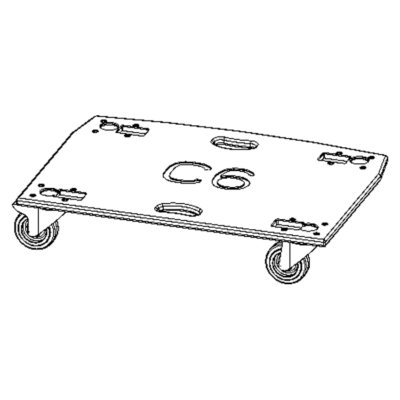 Transport dolly for C6 all-in-one or C6 SE subwoofer extension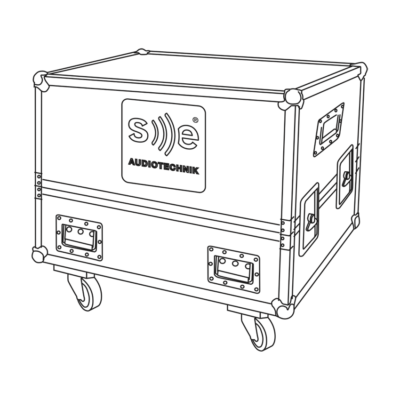 Flightcase for C6 all-in-one or C6 SE subwoofer extension