Flüsterleise, effizient und leicht zu bedienen
Für die nötige Power sorgen zwei optimal auf die
I-Line
Säulenlautsprecher abgestimmte 2-Kanal Class-D-Endstufen – der 
IA 202D
mit 2x 250 Watt an 8 Ω und der 
IA 402D
mit entweder 2x 200 Watt an 8 Ω oder 2x 400 Watt an 4 Ω. Der verbaute
24bit/48kHz DSP-Prozessor
versorgt alle 
I-Line
Lautsprecher mit maßgeschneiderten und präzisen Filter-, EQ- und Limiter-Einstellungen. Mittels Dreh-Drückknopf an der Vorderseite werden bequem voreingestellte Lautsprecher-Presets, Delay und andere Funktionen bedient. Das sorgt für schnelle, unkomplizierte und sorgenfreie Einrichtung und Abstimmung des Systems. Beide Verstärker bedienen die Lautsprecher bemerkenswert leise – ermöglicht wird das durch den sensorgesteuerten Lüfter, einen aerodynamisch optimierten Luftdurchsatz von vorne nach hinten, und die sehr geringe Leerlaufleistung. Optimal für ruhige Umgebungen! Die Verstärker der
I-Line
sind mit den drei gebräuchlichsten, analogen Ein- und Ausgangsanschlüssen ausgestattet.
2-Kanal-XLR-Eingänge
mit Link-Ausgängen in Verbindung mit
Phoenix MSTB 3-poligen
Eingängen decken den größten Teil aller Eingangsanforderungen ab. Für maximale Flexibilität an den Ausgängen sorgen
3x Neutrik speakON®
Steckverbinder parallel zu
4-pol. Phoenix MSTB
Steckverbindern.
Der Leistungsverstärker IA 202D ist mit den 3 am weitesten verbreiteten analogen Ein- und Ausgangsanschlüssen für professionelles Audio ausgestattet. 2-Kanal-XLR-Eingänge mit Link-Ausgängen in Verbindung mit Phoenix MSTB 3-poligen Eingängen decken den größten Teil aller Eingangsanforderungen ab. Die Ausgänge sind mit 3x Neutrik speakON® Steckverbindern parallel zu 4-pol. Phoenix MSTB Steckverbindern für maximale Flexibilität ausgestattet.
Der 24bit/48kHz DSP-Prozessor versorgt alle I-Line Lautsprecher mit korrekten und präzisen Filter-, EQ- und Limiter-Einstellungen. Besonders gut klingende und perfekt geschützte Lautsprechersysteme sind seit jeher das oberste Ziel des SE AUDIOTECHNIK Ingenieurteams. Eingebaute Lautsprecher-Presets, EQ-Regler, Delay und andere Funktionen ermöglichen eine einfache, kostengünstige und schnelle Systemeinrichtung und -abstimmung.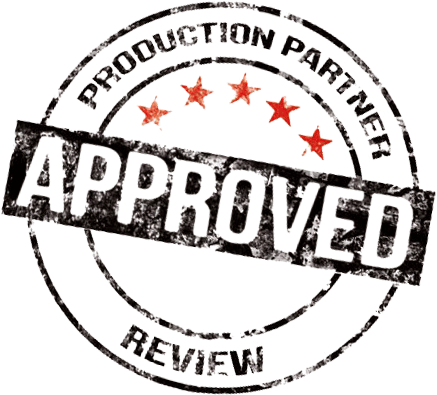 I-Line Review im Production Partner Magazin Ausgabe 1|2021
Mit der I-Line bietet der Solinger Hersteller SE AUDIOTECHNIK eine Serie kompakter Lautsprecher, ein Set besteht aus zwei Topteilen in Zeilenbauform, zwei DSP-Endstufen und einem aktiven 12″-Subwoofer. Wie performt diese Kombination, wenn man sie bei Installationen ins Spiel bringt?
Sonderdruck Test SE-Audiotechnik I-Line DE
Downloadfile

Model:
IA 202D
ELECTRICAL
Type:
Class-D, Switched Mode Power Supply
Channels:
Two
Rated Output Power (1kHz, THD: <1%) *:
2 x 250 W @ 8 Ω
2 x 150 W @ 16 Ω
Minimum load impedance:
8 Ω
Damping factor:
> 200
Input impedance:
10 kΩ balanced/unbalanced
Maximum input level:
+20 dBu
SNR Line In to Spk out:
90 dB
Noise Floor:
-52 dBu (A-weighted) @4 dBu sensitivity, 0 dB master attenuation
Channel crosstalk:
64 dB
THD+N:
< 0.1% @ 1 W,1 KHz; < 0.3% @ 1 dB below rated power
DSP
48 kHz/24 bit DSP processor
Processing latency: 1.1 ms
Protection:
Short circuit, overheating, overcurrent
Cooling:
Sensor controlled fan
Front-to-Back air flow
Power efficiency:
Up to 76%
Power consumption (both PowerCON® summed):
Idle: 29 W
Full Power: 600 W
Operating voltage range
100 – 240 VAC 50/60 Hz
HARDWARE
Screen:
LCD, 4×20 symbol alpha-numeric
User controls:
Control encoder with push-button, Power On
Input signal connectors:
XLR-3 female line-level inputs
XLR-3 male link outputs
Phoenix MSTP 3-pin inputs and link outputs
Output signal connectors:
Neutrik SpeakON® NL4 outputs
Phoenix Contact MSTB 4-Pin outputs
Power connector:
IEC C14
DSP Features:
Level, Parametric EQ, Channel Delay up to 700 Samples ≈ 14,6 ms ≈ 5 m/16,4 ft (Ch. A+B mode: up to 1400 Samples ≈ 29,2 ms ≈ 10 m/32,8 ft), Phase, Input Sensitivity, RMS Limiter, Peak Limiter, IIR/FIR Filtering
Configuration handling:
Loading of factory presets provided by SE
Saving and recalling of user presets
Monitoring:
Temperatures
MECHANICAL
Product Dimensions [H x W x D]:
66 x 483 x 256 / 1.5 RU
Net weight:
4.7 kg
Packaging dimensions [H x W x D]:
143 x 588 x 380 mm
Total weight:
7.25 kg
Cabinet:
Aluminum front panel, steel housing
Rack mounting:Rack mounting:
Four frontal 6 mm holes at sides
Operating ambient temperature range:
[0°C ; 40°C]
Storage temperature range:
[-40°C ; 70°C]
All product specifications are subject to change without prior notice.
* According to IHF-A-202.