Unser Kraftwerk: Steuern Sie souverän Ihre Anwendungen!
Durchblicken im Dunkeln? Damit Sie jederzeit die Kontrolle behalten, haben wir den LA 10.4D entwickelt. Eine 4-Kanal-Endstufe mit über 4x 2500 Watt speziell für die Line-Array-Systeme der L-Line. Viel Leistung auf kleinem Raum – für bis zu 16 Speaker pro Amp! Mit der benutzerfreundlichen Software ist alles sofort eingestellt.
Ihr persönlicher Chefassistant ermöglicht volle Leistungskontrolle. In dieser Endstufe findet optimales Signalprozessing statt – alle Parameter können zentral eingestellt und der Betrieb der Anlage konstant überwacht werden.
Mit diesem Herzstück behalten Sie den Überblick: Ihre Power Station verfügt über einen hochwertig verarbeiteten integrierten DSP, eine Dante®-Netzwerk-Audio-Verbindung und eine Remote-Netzwerksteuerung. Zur Systemoptimierung stehen Ihnen verlässliche Tools zur Verfügung: Limiter, parametrischer EQ zur Anpassung an den Raum, Delay und FIR-Filterung.
Kommen wir zum Pulsschlag: Der LA 10.4D ist ein vierkanaliger Systemverstärker mit einer Leistung von 4x 2500 Watt pro Kanal. Dank der minimalen Impedanz von 4 Ω können Sie bis zu 16 Lautsprecher anschließen.
Für volle Souveränität sorgt die intuitive Benutzeroberfläche. Optimieren Sie Ihren persönlichen Workflow mittels der Netzwerksteuerung! Ihre Einstellungen können Sie genau so abspeichern, wie Sie es wollen. Das professionelle Audio-Toolkit spart echte Lebenszeit. Für maximale Sicherheit sorgt die Mehrbenutzer-Kompatibilität – die Einstellungen stecken im Amp und nicht im Computer. Einfach umstecken, fertig.
Zukunftssichere Software zum Planen, Analysieren und Ausführen Ihrer Anwendung ist verfügbar. Steuern Sie alle Parameter zentral. Überwachen Sie das Geschehen auf Ihrem Computer. Kurz, dieser Amp ist Ihr Kraftwerk.
Genießen Sie volle Souveränität!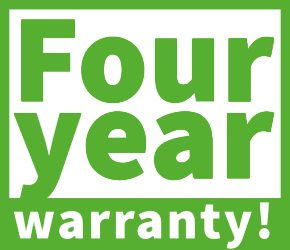 Der Leistungsverstärker bedient die drei meistverbreiteten Audio-Formate. Konkret: 4-Analog-XLR-Eingänge mit Link-Ausgängen, in Verbindung mit 4-AES-EBU-Eingängen, dazu 4 DANTE®-Eingänge. Und im Ausgangsbereich: 4x Neutrik speakON® NL4 Steckverbinder. Bleiben Sie maximal flexibel!
DSP-Sicherheit integriert

Der 48/96kHz DSP-Prozessor bietet präzise Filter-, EQ- und Limiter-Einstellungen für alle L-Line-Lautsprecher. Damit haben Sie am Pult die Kontrolle. Dank Lautsprecher-Presets, EQ-Regler und Delay richten Sie Ihr System einfach und schnell ein.
Netzwerkfähig, Touchscreen und Gedächtnis
Die Steuerung des Systems findet zentral vom Cockpit aus über den Rechner statt. Bei Bedarf unterstützt der Chefassistent über ein 3,5 Zoll Display. Er liefert alle wichtigen Informationen und ist intuitiv bedienbar. Berühren Sie den Bildschirm und drehen Sie den Knopf… Die Bibliothek führt zu sicheren, konsistenten Ergebnissen.
Überblick, der einleuchtet

Ändern Sie wichtige Einstellungen auch in dunklen Umgebungen. Dank LED-Beleuchtung haben Sie schnell die Stummschalttasten im Griff und die wichtigsten Parameter immer im Überblick.
Gleitkomma-Prozessor. Hochauflösender Signalfluss. Hoher Dynamikbereich. Hohes Signal-Rausch-Verhältnis. Der LA 10.4D macht Sie zum Master of the Universe.

Model:
LA 10.4D
ELECTRICAL
Type:
Networked DSP amplifier with 4x BTL Class D and Switch Mode Power Supply
Channels:
Four
Output Power*:
4 x 1200 W @ 8 Ω, 1 kHz, 1%THD
4 x 1390 W @ 8 Ω, 1 kHz, 2%THD
4 x 1720 W @ 4 Ω, 1 kHz, 1%THD
4 x 2570 W @ 4 Ω, 1 kHz, 2%THD
4 x 1460 W @ 8 Ω, 50 Hz, 4%THD
4 x 1550 W @ 4 Ω, 50 Hz, 4%THD
Minimum load impedance:
4 Ω
Frequency response (Line In) (4 Ω):
20 Hz to 20 kHz: -1 dB
Damping factor:
8 Ω: > 500 @ 1 kHz
4 Ω: > 250 @ 1 kHz
Input impedance:
> 20 kΩ balanced
Maximum input level:
+23 dBu
SNR Line In to Spk out:
110,7 dB, 113,5 dB(A) (@1500 W/8 Ω, +42 dBu)
Noise Floor:
-68,7 dBu (280 uV), -71,5 dBu(A) (200 uV(A))
Channel crosstalk:
-97,8 dB
THD+N:
< 0.0087% at 175 W into 4 Ω (1/8th of Rated Power)
< 0.0095% at 350 W into 4 Ω (1/4th of Rated Power)
DSP
48/96 kHz, 32 bit SHARC CPU with floating point processing
System latency:
1 ms to 10 ms (preset dependent)
Protection:
Short circuit, overheating, overcurrent
Cooling:
Two fans with temperature dependant speed and tacho feedback
Front-to-back air flow
Power efficiency:
Up to 76%
Power consumption (both PowerCON® summed):
Off: 3 W
Idle: 70 W
at 1/8 of Rated power: 1000 W
at 1/4 of Rated power: 2000 W
at 1/3 of Rated power: 2666 W
Peak power: 8000 W
Inrush current (per PowerCON®):
40 A (<1 ms) when connected to mains 9 A (<250 ms) when switching on
Operating voltage range
90 – 265 VAC 50/60 Hz
HARDWARE
Indicators:
12x Input signal detect LED
4x Input signal clip Led
4x Channel Led: Mute, Active, -30dB, -12dB, -6dB, Limit, Protect
6x Status Led: Dante, AES1+2, AES3+4, LAN, Stand-By, Fault
Screen:
3.5″ TFT Color display with Touch Panel & 320 x 240 resolution RGB
User controls:
Control encoder with push-button
Touch Screen
4x output MUTE
Power On
Input signal connectors:
4x XLR-3 male line-level inputs and buffered link outputs
2x XLR-3 male AES/EBU inputs and buffered link outputs
1x Dante® Ultimo 4ch input via separate etherCON terminal
1x Network control via separate etherCON terminal
1x Front USB
Output signal connectors:
4x Neutrik SpeakON® NL4 outputs
Power connector:
1x Neutrik PowerCON® 32A
SOFTWARE
DSP Features:
Levels, Parametric EQ, Delay, Phase, RMS Limiter, Peak Limiter, IIR/FIR Filtering
Configuration handling:
Loading of factory presets provided by SE Audiotechnik® Saving and recalling of user presets
Remote control via network:
Controlling of individual amplifiers or parameter-groups in distributed amplifiers via desktop software
Configuring of arbitrary numbers of amplifiers with parameters resulting from venue-sound field simulations
Monitoring:
Temperatures
Fan speeds
Voltages
Connection states
Fault states
System events
Runtime
MECHANICAL
Product Dimensions [H x W x D]:
89 x 483 x 480 mm / 2 RU
Net weight:
14.5 kg
Packaging dimensions [H x W x D]:
143 x 588 x 380 mm
Total weight:
7.65 kg
Cabinet:
Aluminum front panel, steel housing
Rack mounting:Rack mounting:
Four frontal 6 mm holes at sides
Operating ambient temperature range:
[5°C ; 40°C]
Storage temperature range:
[-20°C ; 90°C]
Ingress Protection:
IP20
All product specifications are subject to change without prior notice.
* According to CEA-2006.