Easy handling, robust sound, full control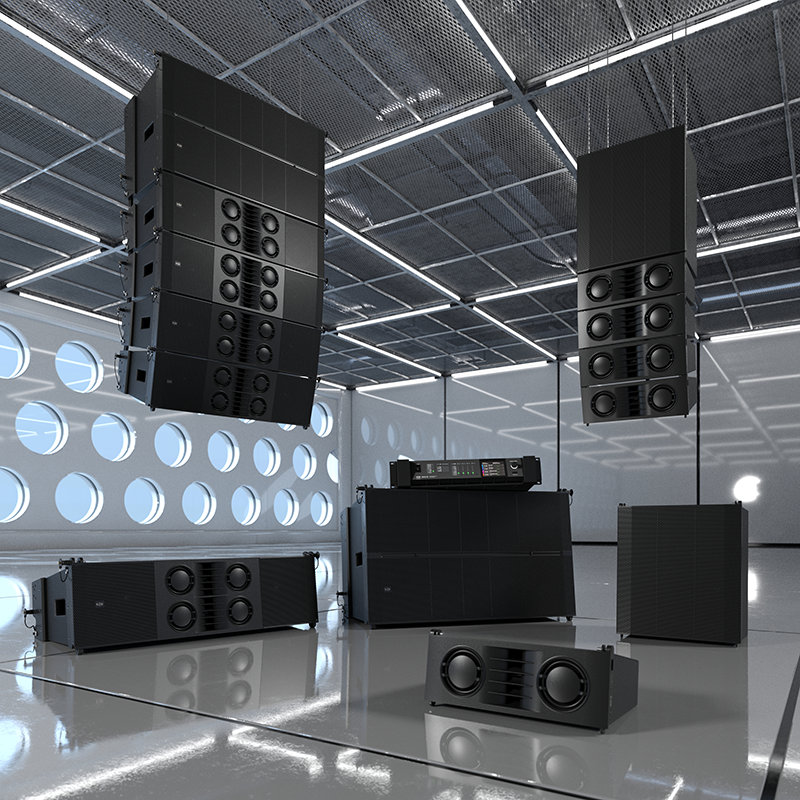 The L-Line is our easy-handling line array for installers, rental companies and professional performers. We developed one of the most compact, scalable, professional PA solutions for small to large events. The L-Line allows you to control the sound field from your workstation using dedicated SE Mission Control software. This provides you with the option to customize every parameter of your L-Line system. Scale the system to your needs and requirements with the flexible combination of L-Line line array cabinets, flyable subwoofers and accessories.

The powerful speakers provide for massive thrust indoors and outdoors at large installations and on tour. The power required for operating your system is delivered by the LA 10.4D ‒ a modern Class-D amplifier. Providing rich 4 x 2,500 W of power, network control and networked audio (optional) the LA 10.4D is the amp of choice for all non-self-powered SE speakers. Tailormade speaker presets and a smart, intuitive interface, including storage for user presets, ensures a reliable, fast and convenient setup. The SE Mission Control software keeps you in total control of the system at all time. Easy, worry free handling enables quick and uncomplicated optimization and tuning of your system.

In short, the L-Line is a clever solution.