Become a member of our team!
We are speaker trade based in Solingen and have been involved in the development of professional audio and hi-fi systems for over 40 years. We develop these systems and sell them either under our own brand or as OEM products.
We have a factory in China and a large R&D department there that takes care of the industrialisation of the products you develop.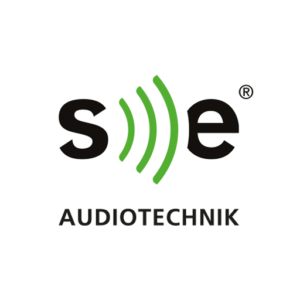 We are looking for an immediate hire
Senior Electronics Engineer (m/f/nb)
Participating in the definition of new products (such as switching power supplies, audio amplifiers (ClassD), preamplifiers (ADC-DSP-DAC)
Independently creating circuit diagrams
Collaborating with our team in Jiashan/Shanghai in the creation of layouts.
Commissioning of samples from our production in China
Supporting the product up to the start of serial production
Working out alternative solutions for unavailable components in ongoing projects.
Analysing product returns or complaints, developing corrective measures in case of error accumulation
A degree (Masters) in electrical engineering or similar
Relevant professional experience
Sound knowledge of analogue and digital signal paths
Ideally experience with professional audio systems
In-depth knowledge of suitable simulation tools (e.g. LT-Spice)
Skilled in using schematic/layout tools, ideally Altium Designer
If you have your own laboratory equipment, the majority of the work would be in your home office. Otherwise, the workplace is located in Solingen.
Rental of laboratory equipment and premises would be remunerated separately
Fluent written and spoken English
a modern workplace in Solingen
a flat hierarchy
performance-related remuneration
If this sounds appealing to you, please send your application today to
speaker trade
Attn. Markus Schmittinger
Neuenhofer Str. 42-44
42657 Solingen
or by email to jobs@se-audiotechnik.de
You can find our job advertisement as a printable PDF here
We are looking for an immediate hire
Junior Product Manager (m/f/nb) for professional audio systems
Location: Solingen / Homeoffice
As a Junior Product Manager, you will drive new products and also take care of the product life cycle of our existing products. You have a good insight into market and customer requirements in the areas of loudspeakers, electronics, amplifiers, audio networks through to accessories and rigging. You don't look for the easy solution, but rather for the right solution on behalf of our customers. From concept, to launch, to phase-out or replacement.
You will be responsible for the target-oriented design of products and software in the SE Audiotechnik and VUE Audiotechnik product portfolio.
You will develop and coordinate product strategies and product roadmaps and coordinate these with all necessary stakeholders within the business unit.
Independently developing product and application concepts
Supporting existing and new products throughout the entire product life cycle
Market and competition analyses
Good technical understanding and ideally experience in the audio sector
Independent and structured way of working with a high degree of reliability and flexibility
Completed studies (technical / economic)
High affinity for audio technology and software
First professional experience in product and project management, marketing, sales and distribution
Willingness to work flexibly, able to travel within the country and abroad
Good command of written and spoken English
Enthusiasm for the pro audio industry and technology
Interest in working on technically demanding and universally usable products
varied and responsible tasks with a great deal of creative freedom in an innovative, international environment
a friendly team with flat hierarchies
Performance-based remuneration
You can find our job advertisement as a printable PDF here