Exceptionally powerful, unusually light and spot-on
For complex rooms where sound diffusion is challenging, and to ensure that sound can be aimed as directly as possible at the audience without loss, the
IC 38X
features an extremely narrow beam angle;
120° wide horizontally but a super narrow 30° vertical angle
. This makes it ideal for acoustically demanding, expansive architecture such as halls, churches, larger conference rooms and open rooms with high-ceilings. Even over long distances, the
audience receives direct sound thanks to the extremely narrow beam angle
, whilst reflections from the ceiling are optimally reduced and the energy loss is also minimised at a bigger distance.
Pleasant, relaxed speech intelligibility
is thus guaranteed. The
IC 38X
is a real lightweight for its range. Equipped with
eight 3.5″ neodymium drivers
, two of which are coaxial systems with
0.5″ compression drivers
, it weighs
only 7.2 kg
– but delivers an
impressive 134 dB max. SPL
with its
400W RMS
power handling capacity, if required. The low weight allows for flexible and easy mounting on a truss, a ceiling or walls. This means it can also be used on the side of large video screens or architecturally challenging areas, and
ensures uncompromisingly good speech intelligibility
. Especially when combined with an
S112i PRO

subwoofer
, the
IC 38X
produces a pleasantly round sound image. The
IC 38X
uses
Phoenix MSTB 4-pin
input and link connectors for quick and easy connection. Despite its
low weight
, the
IC 38X
is exceptionally durable and guarantees a long service life thanks to its indestructible die-cast aluminium housing. The choice of materials also supports the elegant, discreet and timeless design of the column speaker, which is available in white and black.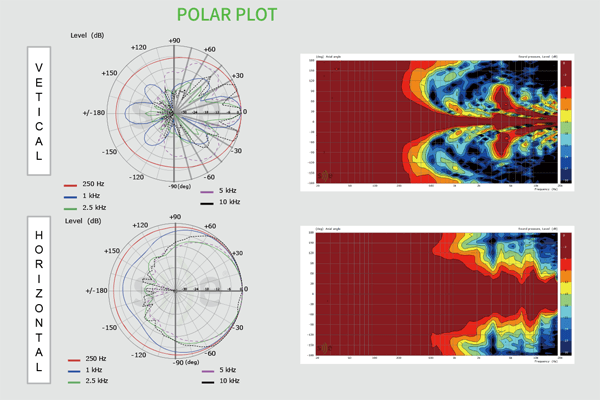 Extreme narrow vertical dispersion
Horizontally the
IC 38X
has a pretty wide 120 degrees and vertically a
super narrow 30 degrees dispersion
which allows aiming the acoustical energy directly into the audience, thus providing
much better audibility in very reverberant rooms
.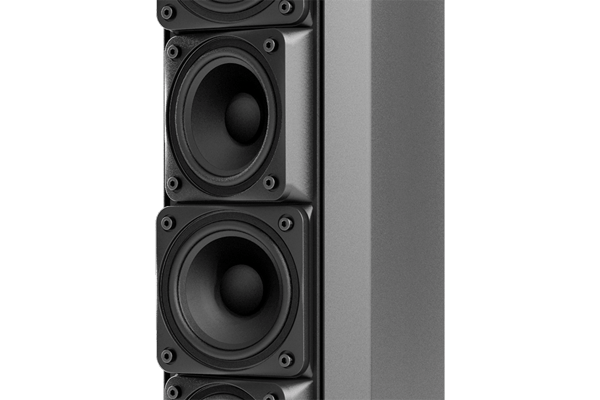 The cabinet of
IC 38X
is made from solid die-cast aluminum for
maximum rigidity
and to ensure that the speakers
last for years
to come. Aluminum also allowed us to create
elegant form and design
that will easily fit in
many environments
. All
I-Line
speakers are available in
black and white
color.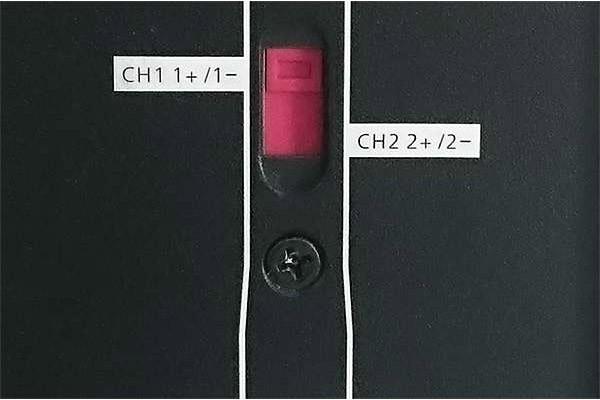 All
I-Line
column speakers are equipped with
Phoenix MSTB 4-pin input and link connectors
for quick and easy connection. Additionally, they all have a built-in 2-way switch that allows the user to select between
two signal channels
.
Cost-saving
,
improved looks
and
faster installation times
are the most significant benefits when used with
4-wire cables
. Our
IA 202D
and
IA 402D
power amplifiers have dual-channel output to make installations
easy and care-free
.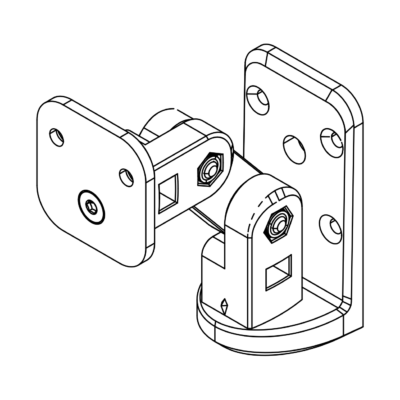 SMB (wird mit dem Produkt ausgeliefert) - Einfache, flexible Montage
The
SMB
–
Smart Mounting Bracket
– was developed for uncomplicated, time-saving installation and the
greatest possible flexibility
in alignment; the intelligent wall bracket. With this bracket, the speakers can be installed
quickly and easily
almost anywhere and at an ideal angle in order to optimise directivity. The
SMB

, designed in Germany
, is included with every I-Line speaker and was specially designed for use with our column speakers. An
SMB
mounted column speaker can be adjusted on both axes by up
to ± 90° in 10° steps
. The
SMB
has a maximum load-bearing capacity of 10 kg and is supplied together with a 20 cm long steel cable
for securing in accordance with international guidelines
.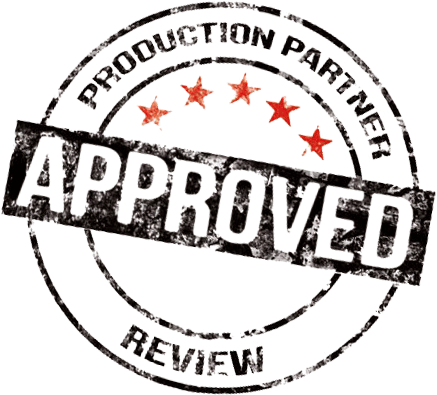 I-Line Review in Production Partner Magazine 1|2021
With the
I-Line
, the Solingen-based manufacturer
SE AUDIOTECHNIK
presents a series of compact loudspeakers with sets consisting of two tops in column design, two DSP amplifiers and an active 12" subwoofer. How will this combination perform in fixed installations?
Special Test SE-Audiotechnik I-Line EN
Downloadfile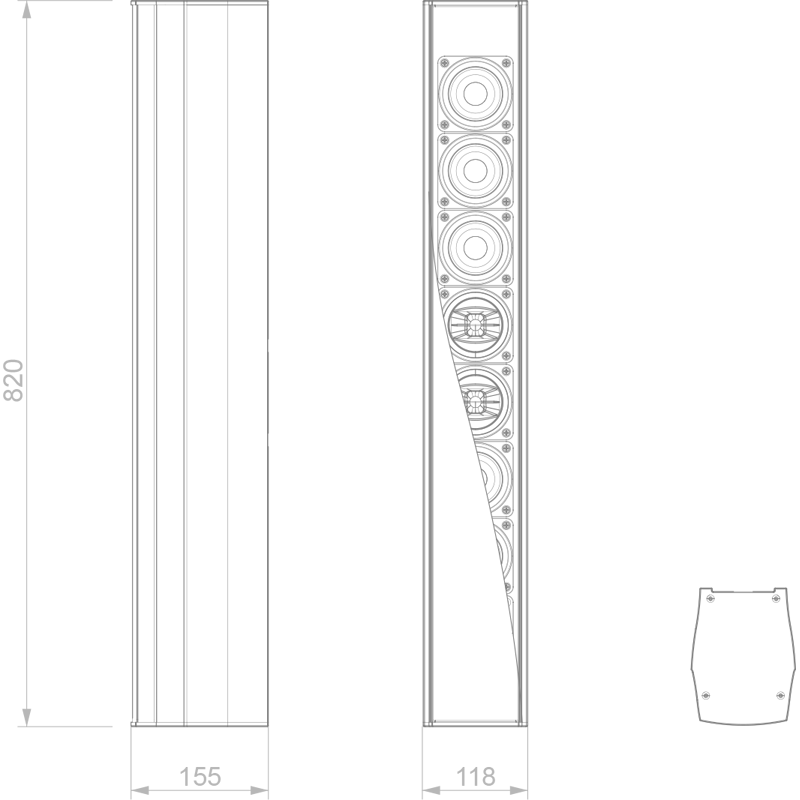 Model:
IC 38X
ACOUSTICAL
Frequency range (-3 dB):
240 Hz – 18 kHz
Frequency range (-10 dB):
110 Hz – 20 kHz
Coverage angles (-6dB) [H x V]:
120° – 30°
Nominal impedance:
4 Ω
Sensitivity *:
96 dB
Peak power:
1600 W
Continuous power **:
400 W
Maximum Peak SPL ***:
134 dB
System type:
2-way passive system
Crossover frequency:
3 kHz
Transducers:
LMF: 8 x 3.5″ neodymium drivers (1″ voice coil) HF: 2 x 0.5″ exit compression drivers (1″ voice coil)
Enclosure type:
Vented box
Connectors:
Input / Link: Phoenix contact MSTB 4-pins
User controls:
2-positions input selection switch
Wiring:
Pins 1+/1- or 2+/2- (switchable)
MECHANICAL
Product dimensions [H x W x D] (Including rigging):
924 x 116 x 150m
Net weight:
8.3 kg
Packaging dimensions [H x W x D]:
975 x 233 x 255 mm
Total weight:
9.75 kg
Cabinet:
Die-Cast aluminium housing, plastic
Cabinet finishing:
Black or white powder coating
Grille:
Powder coated perforated steel
Mounting:
Center and Bottom Mounting Points for SMBX Bracket
Safety Wire Fixing Point
ACCESSORIES
Smart Mounting Bracket
SMB
Ceiling Mounting Bracket:
IC38X CMB
All product specifications are subject to change without prior notice.
* Whole space, 1W / 1m, on axis. With dedicated IA 402D amplifier´s preset.
** According to EIA-426B Standard (based on RMS Voltage)
*** Max Peak SPL = Sensitivity + 10log10(Continuous Power) + 12 dB Crest Factor
EU Declaration of Conformity – Passive Loudspeakers
Downloadfile
Special Test SE-Audiotechnik I-Line EN
Downloadfile