Compact signal extension in the bass range
The
S112i PRO
is the perfect addition when
crystal-clear speech intelligibility and pleasantly balanced music
playback are required. The
S112i PRO
has been specially developed for
maximum flexibility
thanks to its
small size and minimal weight
, and therefore fits perfectly into the
I-Line
. With a
400 W Class-D power amplifier
module, it is the right choice in almost every location to round off the sound experience of an
I-Line
system in the bass range. The
24bit/48kHz DSP processor
, specially tailored to the
I-Line
speakers, provides additional signal filtering and maximum driver protection. With its compact, elegant design, the
S112i PRO
can be easily integrated into any bar, café or conference room.
The
S112i PRO
is the perfect addition when
crystal-clear speech intelligibility and pleasantly balanced music
playback are required. The
S112i PRO
has been specially developed for
maximum flexibility
thanks to its
small size and minimal weight
, and therefore fits perfectly into the
I-Line
. With a
400 W Class-D power amplifier
module, it is the right choice in almost every location to round off the sound experience of an
I-Line
system in the bass range. The
24bit/48kHz DSP processor
, specially tailored to the
I-Line
speakers, provides additional signal filtering and maximum driver protection. With its compact, elegant design, the
S112i PRO
can be easily integrated into any bar, café or conference room.
S112i PRO subwoofer is equipped with 400W class-D power amplifier with switching-mode power supply for minimum weight and maximum flexibility anywhere in the world. Additionally to that our 24bit/48kHz DSP processor provides signal filtering and ensures maximum driver protection.
The preparation of
AFMG®
and
EASE® Focus 3 GLL
files for
S112i PRO

subwoofer
are already in progress. The rest of the
I-Line
will follow soon. This will help and allow users to simulate and calculate various parameters such as
audience coverage, SPL levels, frequency response, delay times
and more for quicker and well thought-out installations.
EASE®
and
AFMG®
are registered trademarks of
AFMG Technologies GmbH
.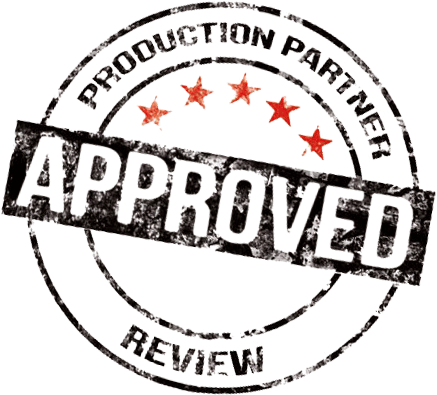 I-Line Review in Produciton Partner Magazine
With the
I-Line
, the Solingen-based manufacturer
SE AUDIOTECHNIK
presents a series of compact loudspeakers with sets consisting of two tops in column design, two DSP amplifiers and an active 12" subwoofer. How will this combination perform in fixed installations?
Special Test SE-Audiotechnik I-Line EN
Downloadfile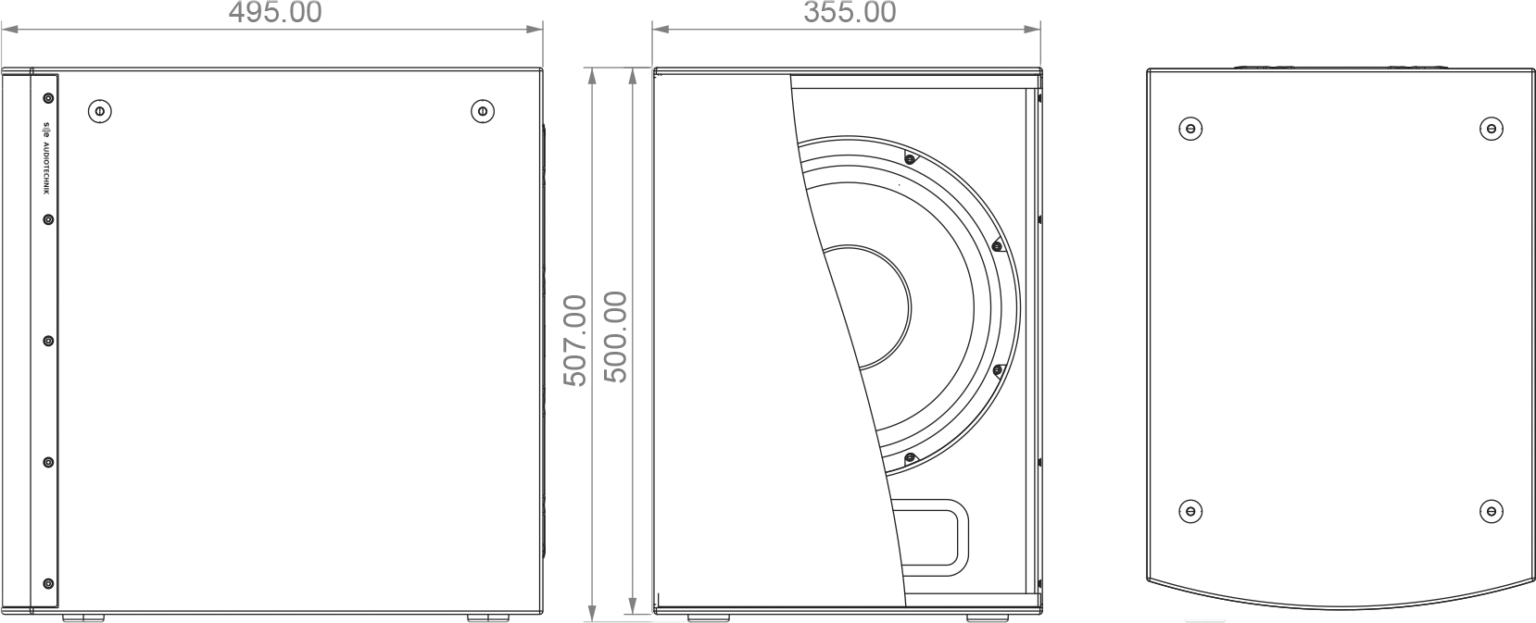 Model:
S 112i PRO
ACOUSTICAL
Frequency range (-3 dB)*:
42 Hz – 250 Hz
Frequency range (-10 dB)*:
36 Hz – 300 Hz
Coverage angles (-6dB) [H x V]:
Omnidirectional
Maximum Peak SPL **:
132 dB
System type:
1-way active system
Transducers:
1 x 12″ driver
Enclosure type:
Vented box
AMPLIFICATION
Type:
Single channel, class-D with SMPS
Total Power:
800 W
Protection:
Short circuit, overheating, overcurrent
Connectors:
Input signal: balanced XLR 3-pin female
Link output: balanced XLR 3-pin male
Power input: powerCON® 20A
Power link output: powerCON® 20A
Wiring:
Pin N: Neutral
Pin L: Conductor
Pin E: Ground
Input sensitivity:
0 dBu
DSP:
48 kHz/24 bit with extended dynamics
Processing latency: 1.1 ms
Processing:
Factory and user presets, directivity control, EQ, delay, phase inversion
User controls:
Power: ON/OFF switch
DSP: display with digital encoder
MECHANICAL
Product dimensions [H x W x D] (Including rigging):
507 x 355 x 495 mm
Net weight:
23 kg
Packaging dimensions [H x W x D]:
593 x 435 x 580 mm
Total weight:
25.2 kg
Cabinet:
15 mm plywood
Cabinet finishing:
Black or white polyurea coating
Grille:
Powder coated perforated steel
Hardware:
Two side handles embedded in cabinet
4 rubber feet and top slots for stacking
M20 pole thread
Rigging:
4 rubber feet
2x M10 thread on each side and 4 on top
All product specifications are subject to change without prior notice.
* Measured with GENERAL preset with 6th-order Butterworth low-pass filter applied at 240 Hz.
** Measured with 12 dB Crest factor Pink Noise, half-space.
Special Test SE-Audiotechnik I-Line EN
Downloadfile
EU Declaration of Conformity – Rigging and Accessories
Downloadfile
EU Declaration of Conformity – Self-Powered Loudspeakers
Downloadfile