The
B 18
comprises a single 18″ driver mounted in a vented box, with a sophisticated adaptive port that optimises the airflow and improves its response. This technology, developed through exhaustive research, enables a lower cut-off frequency while having smaller volume. This translates into deeper and dynamic bass from a compact enclosure. In addition to the
speakON® connectors
on the back, the subwoofer includes two additional located on the front. This guarantees wiring flexibility and ease of use, reducing setup time even in large configurations. Finally, the set of accessories specially designed for the
B-Line
, makes their setup and transportation easier, safer and more comfortable.
The great advantage of powered speakers is the
built in amplifier
. So there is no need for an external device – the internal amp is optimally matched to the woofer! The
B 18A
is driven by a mighty
1,600 W
(peak) Class-D amplifier
.
Integrated
DSP presets
allow loading of preset system setups that are optimally matched to
SE AUDIOTECHNIK
products. Thus, the entire system is
quickly and easily set up
and perfectly adjusted. The directivity can be effortlessly changed in a flash from normal to cardioid or end-fire configuration via the
large display
and the push/rotary controller. Parameters such as
EQ, Delay, Sensitivity
and
Phase
can be adjusted and stored in your own
User Presets.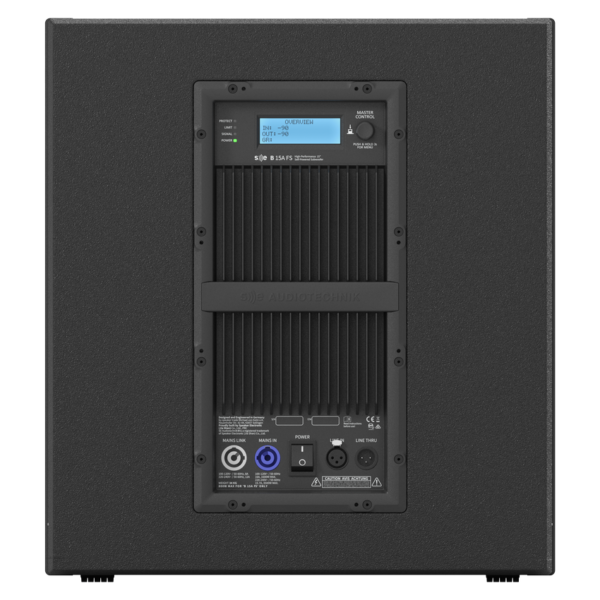 Products of the 18'' - Series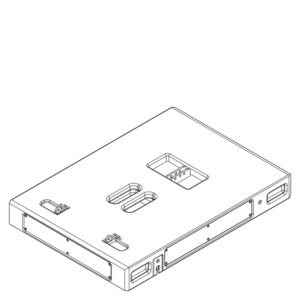 Stacking frame for mounting the
M-F3A PRO
on top of a
B 18

subwoofer

Stacking frame for mounting the
L 35
on top of a
B 18
subwoofer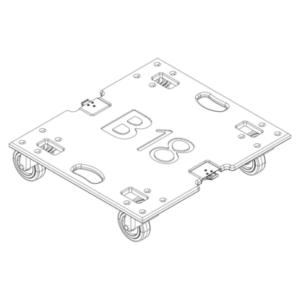 Dolly board for
B 18
subwoofer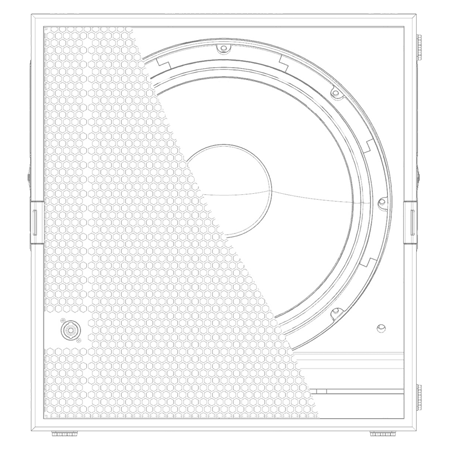 Model:
B 18
B18A
ACOUSTICAL
Frequency range (-3dB) *:
37 Hz – 130 Hz
34 Hz – 210 Hz
Frequency range (-6dB) *:
29 Hz – 160 Hz
28 Hz – 260 Hz
Coverage angles (-6dB) [H x V]:
Omnidirectional
Omnidirectional
Nominal impedance:
8 Ω
8 Ω
Sensitivity **:
98 dB
0 dB
Peak power:
2400 W
1600 W
Continuous power ***:
600 W
Maximum Peak SPL ****:
138 dB
138 dB
System type:
1-way passive system
1-way self-powered system
Transducers:
1 x 18″ driver
1 x 18″ driver
Enclosure type:
Vented box
Vented box
Connectors:
Input / Link signal: 4 Neutrik speakON® NL4
Link output: 1 Neutrik speakON® NL4
Input signal: balanced XLR 3-pin female
Link output: balanced XLR 3-pin male
Power input: powerCON® 20A
Power link output: powerCON® 20A
Wiring:
Pins 1+/1- : driver
Pins 2+/2- : link (Output CH 2, pins 1+/1-)
Pin N: Neutral
Pin L: Conductor
Pin E: Ground
MECHANICAL
Product dimensions [H x W x D] (Including rigging):
572 x 542 x 797 mm
572 x 542 x 797 mm
Net weight:
41 kg
45 kg
Packaging dimensions [H x W x D]:
721 x 615 x 885 mm
721 x 615 x 885 mm
Total weight:
49.5 kg
53 kg
Cabinet:
15 – 18 mm plywood
15 – 18 mm plywood
Cabinet finishing:
Black or white polyurea coating
Black or white polyurea coating
Grille:
Powder coated perforated steel
Powder coated perforated steel
Hardware
2 SE Audiotechnik® ergonomic handles
4 rubber feet and top recesses for stacking
M20 pole thread
2 SE Audiotechnik® ergonomic handles
4 rubber feet and top recesses for stacking
M20 pole thread
Stacking:
Two-point SE Audiotechnik® stacking system
Two-point SE Audiotechnik® stacking system
ACCESSORIES
Stacking frame for L35:
B18 SFi L35
B18 SFi L35
Transport dolly:
B18 TD
B18 TD
Transport cover:
B18 TC
B18 TC
Amplifier rain cover:
P801DL RC
All product specifications are subject to change without prior notice.
* Measured with a 6th-order Butterworth low-pass filter applied at 130 Hz
** Half space, 1W / 1m, on axis
*** According to EIA-426B Standard (based on RMS Voltage
**** Max Peak SPL = Sensitivity + 10log10(Continuous Power) + 12 dB Crest Factor
EU Declaration of Conformity – Passive Loudspeakers
Downloadfile
EU Declaration of Conformity – Self-Powered Loudspeakers
Downloadfile
EU Declaration of Conformity – Rigging and Accessories
Downloadfile