Whisper-quiet, efficient and easy to use
The necessary power is provided by
two 2-channel Class D power amplifiers
optimally tuned to the
I-Line
column speakers – the
IA 202D
with 2x 250 W at 8 Ω and the
IA 402D
with either 2x 200 W at 8 Ω or 2x 400 W at 4 Ω. The built-in
24bit/48kHz DSP processor
supplies all
I-Line
speakers with customised and precise filter, EQ and limiter settings. A rotary push-button on the front panel conveniently controls preset speaker presets, delay and other functions. This ensures fast, uncomplicated and carefree system setup and tuning. Both amplifiers operate the speakers
remarkably quietly
– made possible by a sensor-controlled fan, an aerodynamically optimised front to back airflow, and a very low idle power. Ideal for quiet environments! The
I-Line
amplifiers are equipped with the three most common analogue input and output connectors.
2-channel XLR inputs
with link outputs in conjunction with
Phoenix MSTB 3-pin
inputs cover the majority of all input requirements.
Maximum flexibility
at the outputs is provided by
3x Neutrik speakON®
connectors in parallel to
4-pin Phoenix MSTB
connectors.
IA 402D power amplifier is equipped with 3 most widely used analog input and output connections in professional audio. 2 channel XLR inputs with link outputs together with Phoenix MSTB 3-pin inputs will cover most of the input needs. Outputs are equipped with 3x Neutrik speakON® connectors in parallel with 4-pin Phoenix MSTB connectors for maximum flexibility.
24bit/48kHz DSP processor provides all I-Line speakers with correct and precise filter, EQ and limiter settings. As always – good sounding and well protected speaker systems are the ultimate aim of the SE AUDIOTECHNIK engineering team. Built-in speaker presets, EQ control, delay and other features allow for an easy, cost-effective and quick system setup and tuning.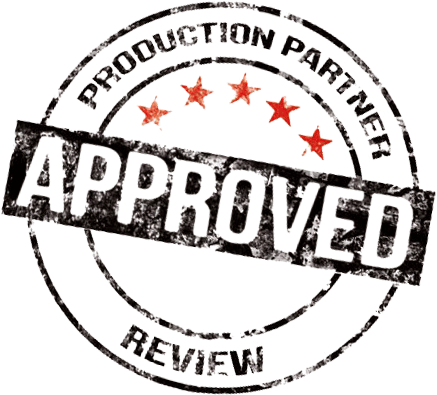 I-Line Review in Production Partner Magazine 1|2021
With the
I-Line
, the Solingen-based manufacturer
SE AUDIOTECHNIK
presents a series of compact loudspeakers with sets consisting of two tops in column design, two DSP amplifiers and an active 12" subwoofer. How will this combination perform in fixed installations?
Special Test SE-Audiotechnik I-Line EN
Downloadfile

Model:
IA 402D
ELECTRICAL
Type:
Class-D, Switched Mode Power Supply
Channels:
Two
Rated Output Power (1kHz, THD: <1%)*:
2 x 400 W @ 4 Ω
2 x 200 W @ 8 Ω
2 x 100 W @ 16 Ω
Minimum load impedance:
4 Ω
Damping factor:
> 200
Input impedance:
10 kΩ balanced/unbalanced
Maximum input level:
+20 dBu
SNR Line In to Spk out:
90 dB
Noise Floor:
-52 dBu (A-weighted) @4 dBu sensitivity, 0 dB master attenuation
Channel crosstalk:
62 dB
THD+N:
< 0.1% @ 1 W,1 KHz; < 0.3% @ 1 dB below rated power
DSP
48 kHz/24 bit DSP processor
Processing latency: 1.1 ms
Protection:
Short circuit, overheating, overcurrent
Cooling:
Sensor controlled fan
Front-to-Back air flow
Power efficiency:
Up to 83%
Power consumption (both PowerCON® summed):
Idle: 30 W
Full power: 1000 W
Operating voltage range
100 – 240 VAC 50/60 Hz
HARDWARE
Screen:
LCD, 4×20 symbol alpha-numeric
User controls:
Control encoder with push-button, Power On
Input signal connectors:
XLR-3 female line-level inputs
XLR-3 male link outputs
Phoenix MSTP 3-pin inputs and link outputs
Output signal connectors:
Neutrik SpeakON® NL4 outputs
Phoenix Contact MSTB 4-Pin outputs
Power connector:
IEC C14
DSP Features:
Level, Parametric EQ, Channel Delay up to 700 Samples ≈ 14,6 ms ≈ 5 m/16,4 ft (Ch. A+B mode: up to 1400 Samples ≈ 29,2 ms ≈ 10 m/32,8 ft), Phase, Input Sensitivity, RMS Limiter, Peak Limiter, IIR/FIR Filtering
Configuration handling:
Loading of factory presets provided by SE
Saving and recalling of user presets
Monitoring:
Temperatures
MECHANICAL
Product Dimensions [H x W x D]:
66 x 483 x 256 / 1.5 RU
Net weight:
5.1 kg
Packaging dimensions [H x W x D]:
143 x 588 x 380 mm
Total weight:
7.65 kg
Cabinet:
Aluminum front panel, steel housing
Rack mounting:Rack mounting:
Four frontal 6 mm holes at sides
Operating ambient temperature range:
[0°C ; 40°C]
Storage temperature range:
[-40°C ; 70°C]
All product specifications are subject to change without prior notice.
* According to IHF-A-202.