Whisper-quiet, efficient and easy to use
The necessary power is provided by two 2-channel Class D power amplifiers optimally tuned to the I-Line column speakers – the IA 202D with 2x 250 W at 8 Ω and the IA 402D with either 2x 200 W at 8 Ω or 2x 400 W at 4 Ω.
The built-in 24bit/48kHz DSP processor supplies all I-Line speakers with customised and precise filter, EQ and limiter settings. A rotary push-button on the front panel conveniently controls pre-set speaker presets, delay and other functions. This ensures fast, uncomplicated and carefree system setup and tuning.
Both amplifiers operate the speakers remarkably quietly – made possible by a sensor-controlled fan, an aerodynamically optimised front to back airflow, and a very low idle power. Ideal for quiet environments!
The I-Line amplifiers are equipped with the three most common analogue input and output connectors. 2-channel XLR inputs with link outputs in conjunction with Phoenix MSTB 3-pin inputs cover the majority of all input requirements. Maximum flexibility at the outputs is provided by 3x Neutrik speakON® connectors in parallel to 4-pin Phoenix MSTB connectors.
Presets for all speaker models
Narrow installation depth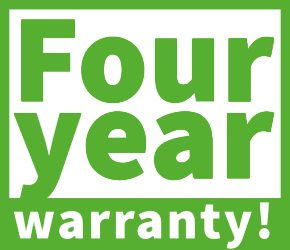 IA 402D power amplifier is equipped with 3 most widely used analog input and output connections in professional audio. 2 channel XLR inputs with link outputs together with Phoenix MSTB 3-pin inputs will cover most of the input needs. Outputs are equipped with 3x Neutrik speakON® connectors in parallel with 4-pin Phoenix MSTB connectors for maximum flexibility.
24bit/48kHz DSP processor provides all I-line speakers with correct and precise filter, EQ and limiter settings. As always – good sounding and well protected speaker systems are the ultimate aim of the SE AUDIOTECHNIK engineering team. Built-in speaker presets, EQ control, delay and other features allow for an easy, cost-effective and quick system setup and tuning.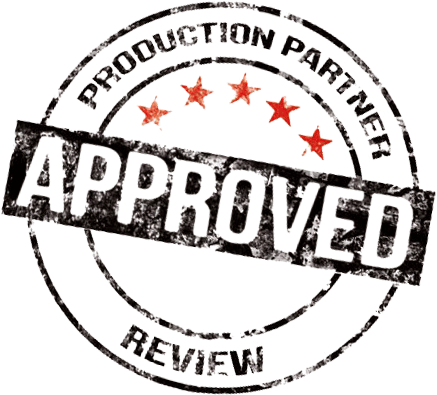 I-Line Review in Production Partner Magazine 1|2021
With the I-Line, the Solingen-based manufacturer SE Audiotechnik presents a series of compact loudspeakers with sets consisting of two tops in column design, two DSP amplifiers and an active 12" subwoofer. How will this combination perform in fixed installations?

Model:
IA 402D
ELECTRICAL
Type:
Class-D, Switched Mode Power Supply
Channels:
Two
Rated Output Power (1kHz, THD: <1%)*:
2 x 400 W @ 4 Ω
2 x 200 W @ 8 Ω
2 x 100 W @ 16 Ω
Minimum load impedance:
4 Ω
Damping factor:
> 200
Input impedance:
10 kΩ balanced/unbalanced
Maximum input level:
+20 dBu
SNR Line In to Spk out:
90 dB
Noise Floor:
-52 dBu (A-weighted) @4 dBu sensitivity, 0 dB master attenuation
Channel crosstalk:
62 dB
THD+N:
< 0.1% @ 1 W,1 KHz; < 0.3% @ 1 dB below rated power
DSP
48 kHz/24 bit DSP processor
Processing latency: 1.1 ms
Protection:
Short circuit, overheating, overcurrent
Cooling:
Sensor controlled fan
Front-to-Back air flow
Power efficiency:
Up to 83%
Power consumption (both PowerCON® summed):
Idle: 30 W
Full power: 1000 W
Operating voltage range
100 – 240 VAC 50/60 Hz
HARDWARE
Screen:
LCD, 4×20 symbol alpha-numeric
User controls:
Control encoder with push-button, Power On
Input signal connectors:
XLR-3 female line-level inputs
XLR-3 male link outputs
Phoenix MSTP 3-pin inputs and link outputs
Output signal connectors:
Neutrik SpeakON® NL4 outputs
Phoenix Contact MSTB 4-Pin outputs
Power connector:
IEC C14
DSP Features:
Level, Parametric EQ, Channel Delay up to 700 Samples ≈ 14,6 ms ≈ 5 m/16,4 ft (Ch. A+B mode: up to 1400 Samples ≈ 29,2 ms ≈ 10 m/32,8 ft), Phase, Input Sensitivity, RMS Limiter, Peak Limiter, IIR/FIR Filtering
Configuration handling:
Loading of factory presets provided by SE
Saving and recalling of user presets
Monitoring:
Temperatures
MECHANICAL
Product Dimensions [H x W x D]:
66 x 483 x 256 / 1.5 RU
Net weight:
5.1 kg
Packaging dimensions [H x W x D]:
143 x 588 x 380 mm
Total weight:
7.65 kg
Cabinet:
Aluminum front panel, steel housing
Rack mounting:Rack mounting:
Four frontal 6 mm holes at sides
Operating ambient temperature range:
[0°C ; 40°C]
Storage temperature range:
[-40°C ; 70°C]
All product specifications are subject to change without prior notice.
* According to IHF-A-202.