Radar Love: Strong low-flying aircraft for low ceilings
Overcome the limitations of space: With the L 35, line arrays can also be set up in low-ceilinged rooms. Unobtrusive! And still sounds like a rocket launch.
The L 35 is loud. Especially when its lightweight construction is taken into account: The 2-way speaker weighs an astounding 3.6 kg. Yet, the 2-way speaker is as small as the mission description in the flight manual. And all that with a weight of just 3.6 kg! At the same time, this system boasts an incredible 129 dB max. SPL. This is a respectable figure even for significantly bigger systems.
L 35 means tangible savings: More space in the shuttle. Weightless assembly. Save time while rigging. For all that, a skeleton crew will be sufficient. At the same time, the L 35 always provides more than enough power. In proportion to its weight, it reaches an incredible 35.8 dB/kg.
Because the L 35 is so handy and visually discreet, it is as clever in live situations as in installations. And another plus: Vertically, its compact construction allows for more angles.
Few others feature a comparable power with so little space requirements. With its numerous mounting options and the comprehensive range of accessories, the L 35 can be installed almost anywhere and speeds up the assembly as well as the flight home.
Max. configuration:
1x LA 10.4D (4 ch mode)
12x L 35 (6 pcs/ ch)
Arrays also for low-ceilinged rooms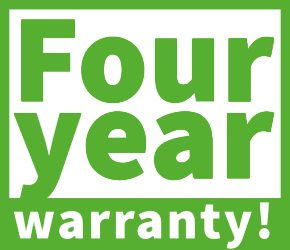 Ultra-compact line array with a robust front panel made of die-cast aluminium. Two powerful 3.5-inch neodymium drivers. 1-inch compression driver. A solo device providing a 123 dB sound pressure – with excellent sound reproduction.
Save valuable time! Despite its two 3.5" woofers, its 1" compression driver and the rig, the L 35 line array weighs only an astounding 3,6 kg. Being a small size and a flyweight will save space in transport and protect your back. Build quickly with fewer staff!
3,6 kg in total weight simply means that you will never again need to worry about the statics. That many L 35s already grind on the floor before they would be too heavy for a rig.
Sparkly and new for the outdoors
The L 35 line array is available in black and white. The Outdoor versions are also protected with a grille. Thus, the speakers and housing are securely covered. If required, covers can be fitted for cable connections as well.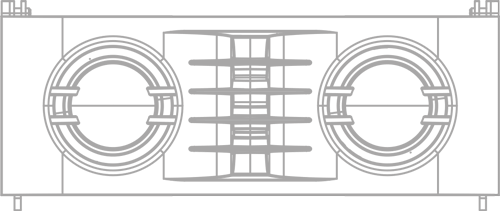 Model:
L 35
ACOUSTICAL
Frequency range (-3dB)*
110 Hz – 18 kHz
Frequency range (-10dB)*:
95 Hz – 19 kHz
Coverage angles (-6dB) [H x V]:
100° x 20°
Nominal impedance:
16 Ω
Sensitivity **:
91 dB
Peak power:
400 W
Continuous power ***:
100 W
Maximum Peak SPL ****:
129 dB
System type:
2-way passive system
2-way passive system
2.2 kHz
Transducers:
LF: 2 x 3.5″ drivers
MHF: 1″ compression driver
Enclosure type:
Vented box
Connectors:
Input signal: 1 x Neutrik speakON® NL4
Link output: 1 x Neutrik speakON® NL4
Wiring:
Input signal: switchable 1+/1- or 2+/2-
Link output: 1+/1- and 2+/2-
MECHANICAL
Product dimensions [H x W x D] (Including rigging):
131 x 312 x 234 mm
Net weight:
3.6 kg
Packaging dimensions [H x W x D]:
225 x 415 x 311 mm
Total weight:
4.7 kg
Cabinet:
12 mm plywood with die-cast aluminium front
Cabinet finishing:
Black or white polyurea coating
Grille:
Powder coated perforated steel
Rigging:
Three-point rigging system: two front and one rear 6 mm SE Audiotechnik® locking pins.
Stacking:
Two-point SE Audiotechnik® stacking system
Splay angles:
0º, 2.5º, 5º, 7.5º, 10º
ACCESSORIES
Bumper frame:
L35 BF / L35 BF W
U-bracket
U-bracket
Stacking frame for B15 subwoofer
B15 SFi L35
Stacking frame for B18 subwoofer
B18 SFi L35
Pole bar
SPS20
All product specifications are subject to change without prior notice.
* Measured with IA 402D amplifier and 2L35 preset
** Whole space, 1W / 1m, on axis
*** According to EIA-426B Standard (based on RMS Voltage)
**** For 4 units measured with IA 402D amplifier and 4L35 preset + 12 dB Crest Factor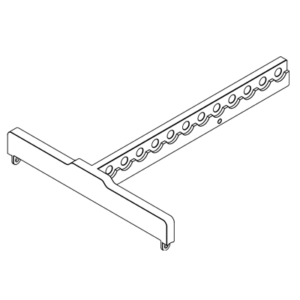 The L 35 BF universal bumper frame can be used for hanging, ground stacking or together with a pole.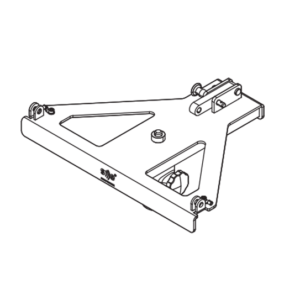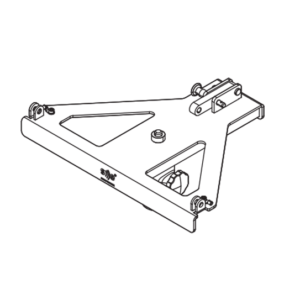 The L 35 UB U-bracket allows to stack up to four L 35 units and, with the SPS 20 pole mount, attach it to any subwoofer with M20 thread.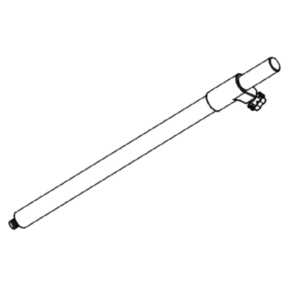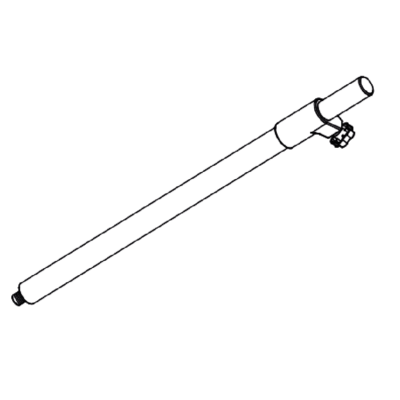 M20 Pole Support to pole mount an M-F3A or M-F3A PRO on any subwoofer.