Weightless docking: Our reliable all-rounder
Ground Control to Major Tom: With the L 65, you'll make a safe landing! Our passive 3-way line array is a reliable all-rounder for light and sound rental companies, professional bands and fixed installations with high level requirements. With an SPL of 139 dB at a weight of less than 23 kg, the sound is galactic, without tearing black holes in the cash register.
The rigging is easy – because of its simple suspension and low weight in relation to its performance. Thus you can dock anywhere quickly.
For thunderous sound like that of a rocket engine, SE Audiotechnik uses a passive 3-way system in the L 65 with a value for money that is out of this world.
The three drivers provide for an assertive, neutral sound through the entire frequency range – the ideal launch pad for exciting space manoeuvres. Thanks to the passive construction, up to three L 65 can be used on a 4Ω channel power amplifier. This is a massive saving on amplifiers!
We developed the L 65 in Germany and manufacture them in our own factory. Therefore, all components are matched to one another precisely and deliver maximum sound pressure with minimal distortion.
Since we do not outsource our production, we also retain full quality control. Therefore, our clients get more for less.
With their tough outer skin, low weight and fast assembly and disassembly, the L 65 is the ideal tour companion. It is not cumbersome to transport and represents a wonderful starting point in the mix.
Its homogeneous sound characteristics can perfectly combine with other elements of the L-Line. And treat yourself to the flying bass L 65 FS to round it off.
Max. configuration:
1x LA 10.4D (4 ch mode)
12x L 65 (3 pcs/ ch)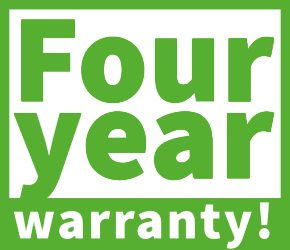 It continues beyond the horizon… The symmetrical layout generates a wonderfully homogeneous horizontal coverage!
The L 65 will save you from buying additional amplifiers: With the L 65's passive crossovers, fewer amplifier channels are required.
Optimised throughout the entire frequency range. Each driver is automatically assigned its frequency range without being overloaded.
The L 65 can be easily combined with our series. It is half as tall as the L 65 FS and twice as tall as our compact L 35. This enables easy integration into existing systems.

Model:
L 65/L65 R EN
ELECTRO-ACOUSTICAL
Frequency range (-3 dB)*:
95 Hz – 17.5 kHz
Frequency range (-10 dB)*:
60 Hz – 18 kHz
Coverage angles (-6dB) [H x V]:
100° x 20°
Nominal impedance:
16 Ω
Sensitivity *:
103 dB
Peak power:
1000 W
Continuous power **:
250 W
Maximum Peak SPL ***:
139 dB
System type:
3-way passive system
Crossover frequency:
MF: 400 Hz
HF: 1.8 kHz
Transducers:
LF: 2 x 6.5″ woofers (2″ voice coil)
MF: 4 x 3.5″ drivers (1″ voice coil)
HF: 2 x 1″ compression drivers (1.4″ voice coil)
Enclosure type:
Vented box
Connectors:
1x Input signal
1x Link output
L 65: Neutrik speakON® NL4
L 65 R: weatherproof Neutrik speakON® NLT4MP
Wiring:
Pins 1+/1- (both NL4): drivers
Pins 2+/2- (both NL4): link signal
MECHANICAL
Product dimensions [H x W x D] (Including rigging):
237 x 766 x 383 mm
Net weight:
22.7 kg
Packaging dimensions [H x W x D]:
363 x 810 x 480 mm
Total weight:
25 kg
Cabinet:
12 mm plywood with die-cast aluminum front
Cabinet finishing:
Black polyurea coating
Grille:
Powder coated perforated steel
Hardware
Two side handles in plywood embedded in cabinet
Two rear heatsink panels
L 65 R: additional outdoor front steel grille
Rigging:
Four-point rigging system: two front and two rear 8 mm SE Audiotechnik® locking pins
Splay angles:
0º, 1º, 2º, 3º, 4º, 6º, 8º
Stacking:
Two-point SE Audiotechnik® stacking system
ACCESSORIES
Bumper frame:
L 65 BF
Under frame adapter:
L 65 UFB
All product specifications are subject to change without prior notice.
* Whole space, 1W / 1m, on axis (depending on amplifier and preset)
** According to EIA-426B Standard (based on RMS Voltage)
*** Max Peak SPL = Sensitivity + 10log10(Continuous Power) + 12 dB Crest Factor
The L 65 Bumper Frame can be used to hang or stack L 65 and L 65 FS.
The L 65 Under Frame Bar can be used as an adapter to hang L 35 under L 65.