Our power plant: Control your applications like a pro!
A light in the dark? We developed the LA 10.4D so that you remain in control at all times. A 4-channel amplifier with more than 4x 2,500 W specifically for line array systems of the L-Line. Lots of power in a tiny space – for up to 16 speakers per amp! The user-friendly software sets everything up immediately.
Your personal chief assistant allows for full performance monitoring. In this amplifier, signal processing is optimised – all parameters can be set centrally and the operation of the system is constantly monitored.
With this core piece, you will keep the overview: Your Power Station features a high-quality processed integrated DSP, a Dante® network audio connection and remote network control. To optimise the system, you can count on reliable tools: Limiters, parametric EQ to adapt to the room, Delay and FIR filtering.
Now we come to the pulse: The LA 10.4D is a four-channel amplifier system with a capacity of 4x 2,500 W per channel. Thanks to the minimum impedance of 4 Ω, you can connect up to 16 speakers.
The intuitive user interface ensures your supremacy. Optimise your personal work flow by means of the network control! Adjustments can be saved just how you like it. The professional Audio Toolkit saves valuable time. The multiple-users compatibility ensures maximum security – the settings are stored in the amp and not in the computer. Simply reposition, done.
Future-proofed software allows you to plan, analyse and run your application. Control all parameters centrally. Monitor what is happening on your computer. In short, this amp is your power plant. Enjoy your full supremacy!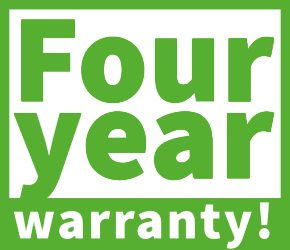 The power amplifier serves the three most widely used audio formats. Specifically: 4 analogue XLR inputs with link outputs, in combination with 4 AES EBU inputs, plus 4 DANTE® inputs. And in the output range: 4x Neutrik speakON® NL4 connectors. Remain maximally flexible!
The 48/96kHz DSP processor provides precise Filter, EQ and Limiter settings for all L-line speakers. Thus, you have full control at the mixing desk. Thanks to the speaker Presets, EQ controller and Delay set up your system quickly and easily.
Network-ready, touch screen and memory
Control of the system is done centrally from the cockpit via the computer. If necessary, the chief assistant supports a 3.5 inch display. It provides all the information and is intuitive to operate. Touch the screen and turn the knob… The library will deliver safe, consistent results.
An overview that makes sense

Change important settings even in low-light environments. Thanks to the LED lighting, you can quickly access the mute buttons and the most important parameters are always in plain sight.
Floating point processor. High-resolution signal flow. High dynamic range. High signal-to-noise ratio. The LA 10.4D turns you into a Master of the Universe.

Model:
LA 10.4D
ELECTRICAL
Type:
Networked DSP amplifier with 4x BTL Class D and Switch Mode Power Supply
Channels:
Four
Output Power*:
4 x 1200 W @ 8 Ω, 1 kHz, 1%THD
4 x 1390 W @ 8 Ω, 1 kHz, 2%THD
4 x 1720 W @ 4 Ω, 1 kHz, 1%THD
4 x 2570 W @ 4 Ω, 1 kHz, 2%THD
4 x 1460 W @ 8 Ω, 50 Hz, 4%THD
4 x 1550 W @ 4 Ω, 50 Hz, 4%THD
Minimum load impedance:
4 Ω
Frequency response (Line In) (4 Ω):
20 Hz to 20 kHz: -1 dB
Damping factor:
8 Ω: > 500 @ 1 kHz
4 Ω: > 250 @ 1 kHz
Input impedance:
> 20 kΩ balanced
Maximum input level:
+23 dBu
SNR Line In to Spk out:
110,7 dB, 113,5 dB(A) (@1500 W/8 Ω, +42 dBu)
Noise Floor:
-68,7 dBu (280 uV), -71,5 dBu(A) (200 uV(A))
Channel crosstalk:
-97,8 dB
THD+N:
< 0.0087% at 175 W into 4 Ω (1/8th of Rated Power)
< 0.0095% at 350 W into 4 Ω (1/4th of Rated Power)
DSP
48/96 kHz, 32 bit SHARC CPU with floating point processing
System latency:
1 ms to 10 ms (preset dependent)
Protection:
Short circuit, overheating, overcurrent
Cooling:
Two fans with temperature dependant speed and tacho feedback
Front-to-back air flow
Power efficiency:
Up to 76%
Power consumption (both PowerCON® summed):
Off: 3 W
Idle: 70 W
at 1/8 of Rated power: 1000 W
at 1/4 of Rated power: 2000 W
at 1/3 of Rated power: 2666 W
Peak power: 8000 W
Inrush current (per PowerCON®):
40 A (<1 ms) when connected to mains 9 A (<250 ms) when switching on
Operating voltage range
90 – 265 VAC 50/60 Hz
HARDWARE
Indicators:
12x Input signal detect LED
4x Input signal clip Led
4x Channel Led: Mute, Active, -30dB, -12dB, -6dB, Limit, Protect
6x Status Led: Dante, AES1+2, AES3+4, LAN, Stand-By, Fault
Screen:
3.5″ TFT Color display with Touch Panel & 320 x 240 resolution RGB
User controls:
Control encoder with push-button
Touch Screen
4x output MUTE
Power On
Input signal connectors:
4x XLR-3 male line-level inputs and buffered link outputs
2x XLR-3 male AES/EBU inputs and buffered link outputs
1x Dante® Ultimo 4ch input via separate etherCON terminal
1x Network control via separate etherCON terminal
1x Front USB
Output signal connectors:
4x Neutrik SpeakON® NL4 outputs
Power connector:
1x Neutrik PowerCON® 32A
SOFTWARE
DSP Features:
Levels, Parametric EQ, Delay, Phase, RMS Limiter, Peak Limiter, IIR/FIR Filtering
Configuration handling:
Loading of factory presets provided by SE Audiotechnik® Saving and recalling of user presets
Remote control via network:
Controlling of individual amplifiers or parameter-groups in distributed amplifiers via desktop software
Configuring of arbitrary numbers of amplifiers with parameters resulting from venue-sound field simulations
Monitoring:
Temperatures
Fan speeds
Voltages
Connection states
Fault states
System events
Runtime
MECHANICAL
Product Dimensions [H x W x D]:
89 x 483 x 480 mm / 2 RU
Net weight:
14.5 kg
Packaging dimensions [H x W x D]:
143 x 588 x 380 mm
Total weight:
7.65 kg
Cabinet:
Aluminum front panel, steel housing
Rack mounting:Rack mounting:
Four frontal 6 mm holes at sides
Operating ambient temperature range:
[5°C ; 40°C]
Storage temperature range:
[-20°C ; 90°C]
Ingress Protection:
IP20
All product specifications are subject to change without prior notice.
* According to CEA-2006.