The next step in compact line array systems
M-F3A PRO is an ultra-compact active line array system which offers crystal-clear sound reproduction with punchy mids and studio-quality highs, due to its hornless design.
The unique PA sound is achieved by incorporating 8 high-efficiency 2.8″ neodymium mid-frequency drivers, and 7 pieces of 1″ direct radiation dome tweeters into each unit. All these drivers have been designed for high efficiency and extended LF bandwidth. In result, it helps to lower the cut-off frequency in the low-mid band, which makes the vocals sound exceptionally rich and natural.
All drivers are mounted on an A4-sized front surface. Each unit reaches up to 129 dB Peak SPL and weighs only 8.3 kg, including amplification and DSP. The M-F3A PRO's distinct sound is achieved by a 2-channel 600 W class-D power amplifier, delivering 2x 300 W RMS into the high- and mid-frequency drivers.
Two controls, the Level and the Line Unit selection, offer precise adjustment of the key system parameters, such as attenuation and system voicing, depending on the unit count in the array.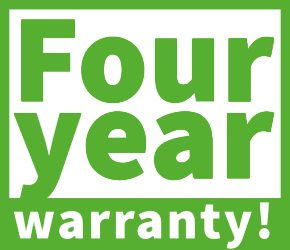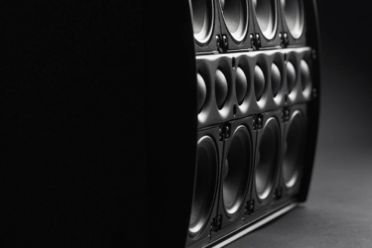 8 highly efficient 2.8" neodymium mid-range speakers and 7 1" dome tweeters are installed on a base area that is just the size of a DIN A4 sheet of paper. That is why the M-F3A PRO delivers its characteristic, impressively direct dispersion angle and its clear, full and rich sound even over long distances.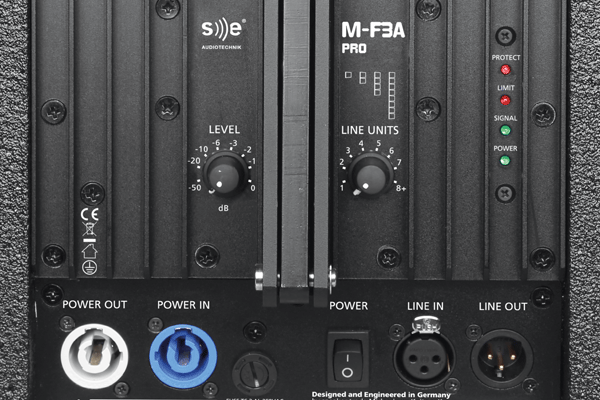 Each M-F3A PRO is equipped with a 600W (300W HF and 300W MF) Class-D power amplifier with switch mode power supply for minimum weight and maximum flexibility anywhere in the world. In addition, our built-in 24-bit/48-kHz DSP processor provides signal filtering and ensures maximum driver protection with minimum failure rate.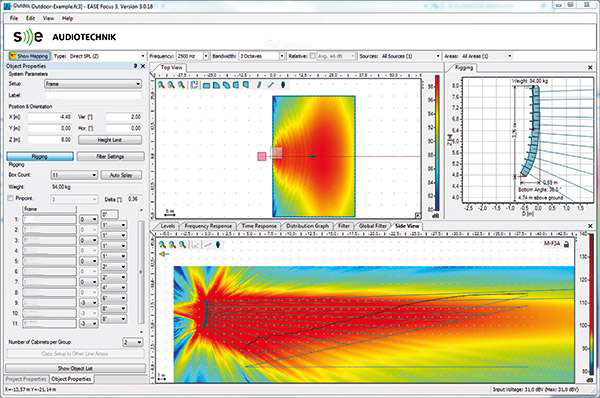 AFMG® EASE® and EASE® Focus 3 GLL files are available for the entire M-F3A PRO family. This allows users to simulate and calculate various parameters such as range, sound pressure level, frequency response, spread angle, delay times and more. The corresponding files are available in the Downloads section.
EASE® and AFMG® are registered trademarks of AFMG Technologies GmbH.
S12 PRO
A COMPACT AND FUNCTIONAL
BASS SUPPORT FOR THE M-LINE
S15 PRO
A LOUDER AND RELIABLE
BASS SUPPORT FOR THE M-LINE
M-F3A FS
THE LONG AWAITED BASS EXTENSION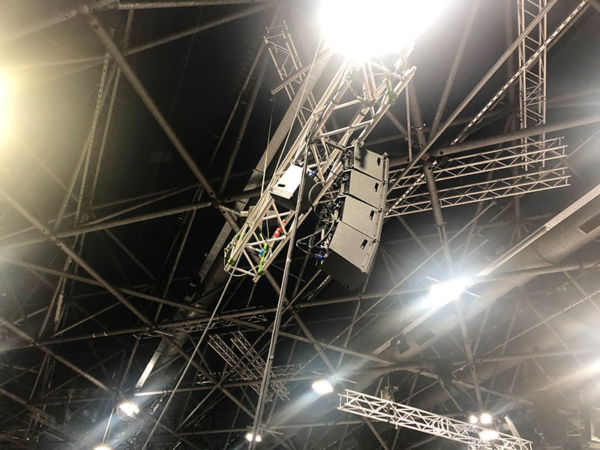 Bremerhaven City Hall opts for an M-Line speaker system by German specialist SE AUDIOTECHNIK
Jan Hendrik Banaschewski (Technical Manager):"In our search for a new sound system, we came across SE Audiotechnik from Solingen. We were promptly given the opportunity to have a demonstration of the M-Line in-house. Manne Sumfleth from SE-Audiotechnik, in cooperation with Blue Sound / Herbert Heinze as an executing partner (blue-sound-gmbh.de), demonstrated the advantages of the compact but powerful M-Line system."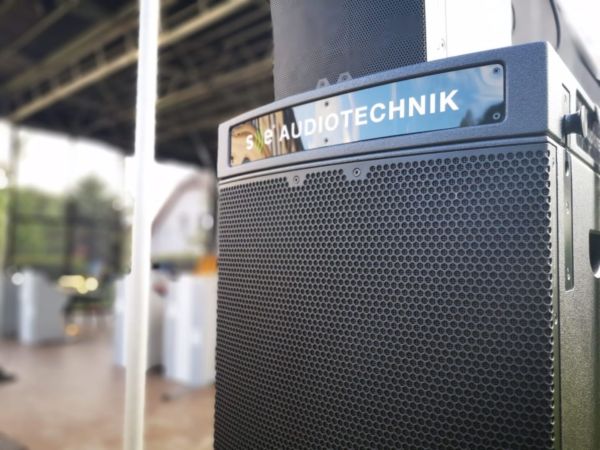 Yannis Kleibohm (edelmat. GmbH) about SE Audiotechnik
"I had the pleasure of testing the M-F3A Pro and S15 Pro from you. The system easily covered 400 people open air. It works very good on far distances – even after 50m – thanks to the angle of the individual elements. I had 3 subs per side in a cardioid line-up – that was more than enough for the lowend … What particularly impressed me was the clear intelligibility of voice and singing over such a long distance. I hope we have the opportunity to test extensively again."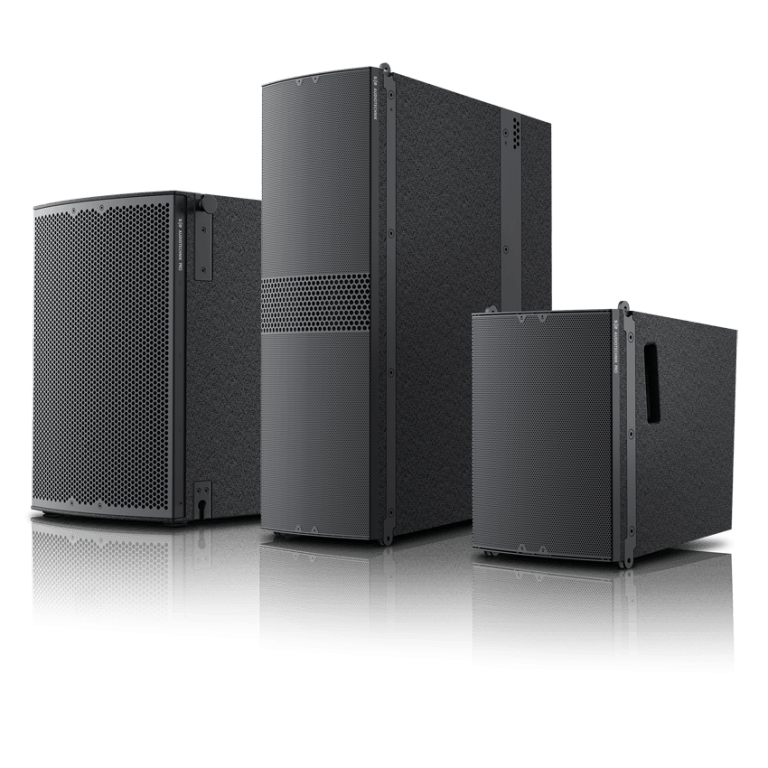 Review M-F3A PRO and S12 PRO (PRODUCTION PARTNER 7/2019)
With the M-F3A Pro, SE Audiotechnik presents a new version of the com-pact M-Line array with new drivers and integrated electronics. The match-ing S12 subwoofer is also available in a Pro version with a new 12″ enclo-sure and active electronics.



Model:
M-F3A PRO
ACOUSTICAL
Frequency range (-3 dB):
140 Hz – 20 kHz
Frequency range (-10 dB):
100 Hz – 20 kHz
Coverage angles (-6dB) [H x V]:
120° x 16°
Maximum Peak SPL *:
129 dB
System type:
2-way active
Crossover frequency:
1.9 kHz
Transducers:
MF: 8 x 2.8″ drivers
HF: 7 x 1″ dome tweeters
Enclosure type:
Vented box
AMPLIFICATION
Type:
2 channel, class-D with SMPS
Total Power **:
600 W
Output power per channel:
MF: 300 W
HF: 300 W
Protection:
Short circuit, overheating, overcurrent
Connectors:
Input signal: balanced XLR 3-pin female
Link output: balanced XLR 3-pin male
Power input: powerCON® 20A
Power link output: powerCON® 20A
Wiring:
Pin N: Neutral
Pin L: Conductor
Pin E: Ground
Input sensitivity:
0 dBu
DSP:
48 kHz/24 bit with extended dynamics
Processing latency: 1.1 ms
Processing:
Level, factory EQ presets
User controls:
Power: On/Off switch
Level: 8-position rotary knob (-50, -20, -10, -6, -3, -2, -1, 0)
Line units: 8-position rotary knob (1 – 8+)
MECHANICAL
Product dimensions [H x W x D] (Including rigging):
317 x 265 x 359 mm
Product dimensions [H x W x D] (Including rigging):
317 x 265 x 359 mm
Net weight:
8.3 kg
Packaging dimensions [H x W x D]:
388 x 290 x 440 mm
Total weight:
9.5 kg
Cabinet:
12 mm plywood
Cabinet finishing:
Black or white polyurea coating
Grille:
Powder coated perforated steel
Hardware:
Rear handle in 12 mm plywood
plus side grips embedded in cabinet
Rigging:
Three-point rigging system, 3 x SE Audiotechnik® 6 mm locking pins
Splay angles:
0º, 1º, 2º, 3º, 4º, 6º, 8º
ACCESSORIES
Bumper frame:
M-F3A BF
U-bracket:
M-F3A UB
Pole bar:
SPS20
Flight case (4 units):
M-F3A FC
Carry-on bag (1 unit):
M-F3A CTB
Transport kart (up to 4×4 units):
M-F3A PRO TK44
Line rain cover (8, 12 or 18 units):
M-F3A PRO FRC 8 / 12 / 18
All product specifications are subject to change without prior notice.
* Measured with 12 dB Crest factor Pink Noise, whole space
** Total power value is the sum of all individual channel output power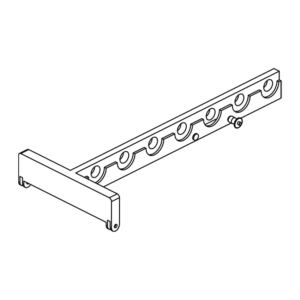 Bumper frame for flying up to 16 M-F3A or M-F3A PRO, also available in white.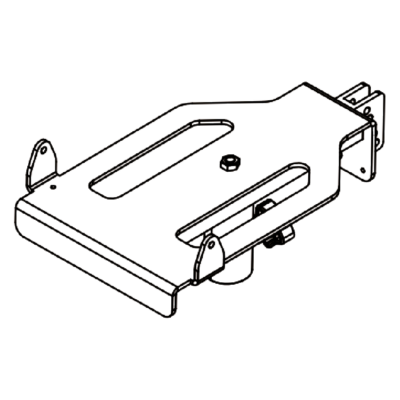 The U-Bracket allows users to attach up to two M-F3A PRO units when pole mounted on any of our subwoofers via an M20 thread.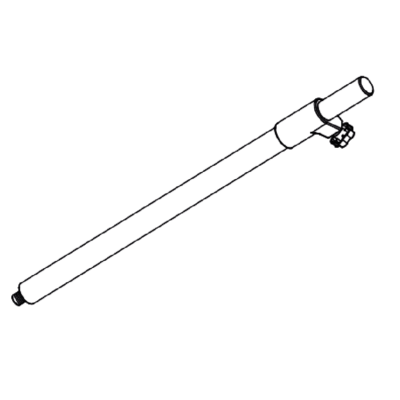 M20 Pole Support to pole mount an M-F3A or M-F3A PRO on any subwoofer.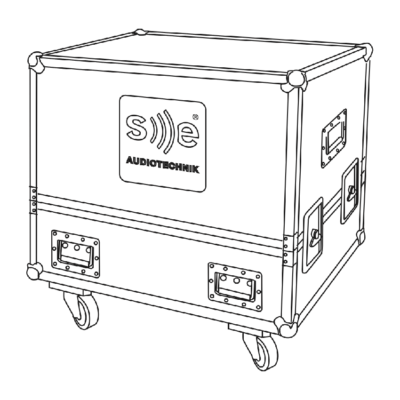 Flight Case for four M-F3A or M-F3A PRO.

Transport cart (up to 4×4 units)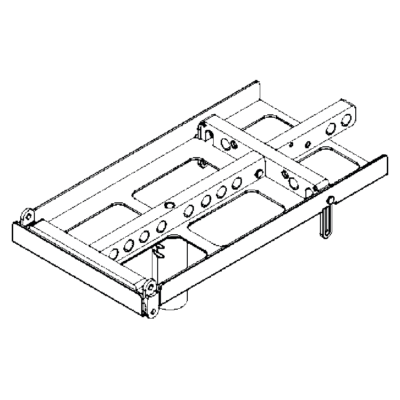 Multi Purpose Rigging Frame for rigging of different combinations of M-F3A and M-F3A FS, also available in white.
3 to 4 point adapter for rigging M-F3A FS and M-F3A (or M-F3A PRO), also available in white.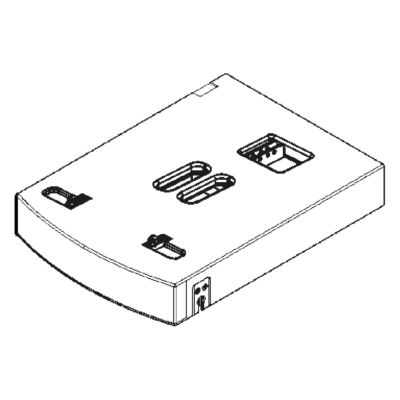 Stacking frame for ground stacking M-F3A PRO cabinets on either S12 PRO, SUB 112BR or SUB 210BP subwoofers, also available in white.