A compact and functional bass support for the M-Line
The S12 PRO is a compact self-powered subwoofer designed especially for the M-Line systems. It is composed by a single 12" driver in a vented-box configuration, powered by an 800 W Class-D amplifier. Its efficient design and compact size guarantees flexible placement in all kinds of environments. In addition, a two-point SE rigging system allows for safe and easy stacking.
The unit contains a newly designed 800 W Class-D power amplifier and is equipped with 24-bit/48 kHz DSP. By using the LCD screen and rotary encoder, users can control various system parameters such as delay, EQ, filters and more.
The built-in factory presets reduce setup times for existing M-Line systems in various configurations. This makes easy the setup of an end-fire or cardioid setup, by simply choosing one of the dedicated factory presets. Furthermore, custom configurations can be saved as user presets.
Quick release fasteners on the sides for stacking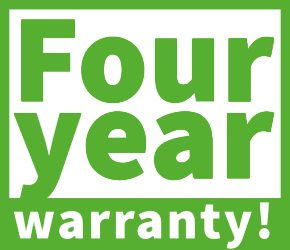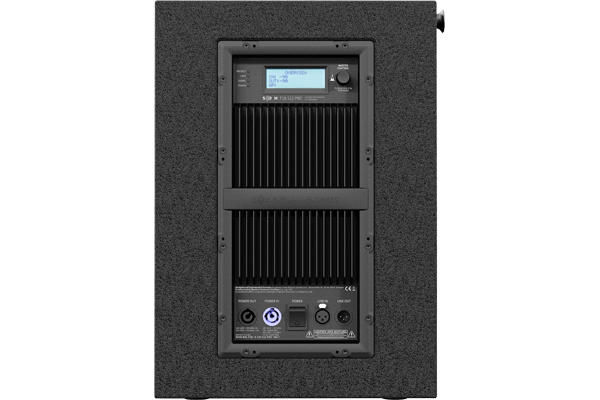 Built-in power amplifier & DSP
Each S12 PRO subwoofer is equipped with an 800W class-D power amplifier with switching-mode power supply for minimum weight and maximum flexibility anywhere in the world.
Additionally to that our 24bit/48kHz DSP processor provides signal filtering and ensures maximum driver protectio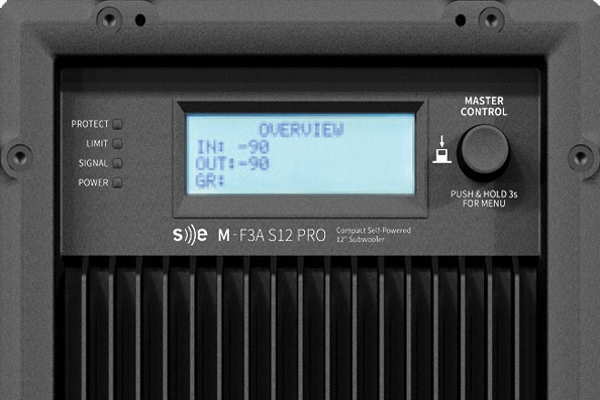 Integrated presets help to quickly load different system setups to be used with various M-F3A and M-F3A Pro configurations. Setting up an end-fire or cardoid setup e.g. can be done by choosing dedicated factory presets.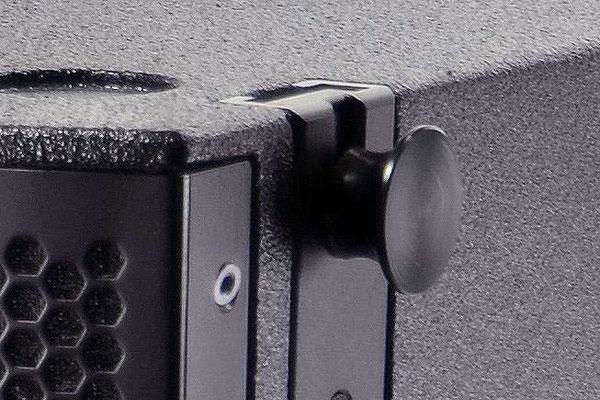 S12 PRO subwoofers are equipped with two-point SE stacking system that compromises 2 pieces of slide & lock mechanisms to connect two stacked subwoofers to each other. The same system is used to connect optional M-F3A SF stacking frame. Additionally a M20 distance pole thread is available on the top.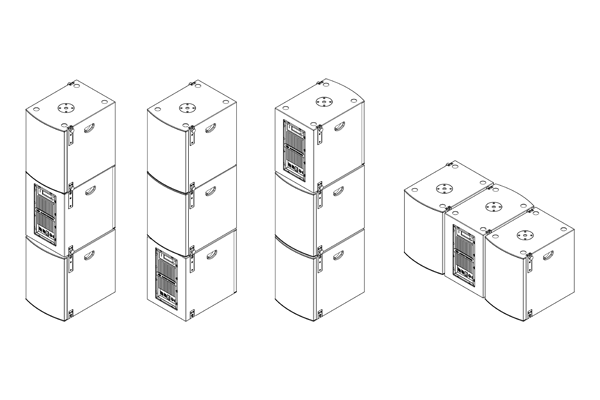 Cardioid subwoofer setups
Due to the intelligent stacking design, it is possible to operate our S12 PRO subwoofers as a cardioid setup without any problems.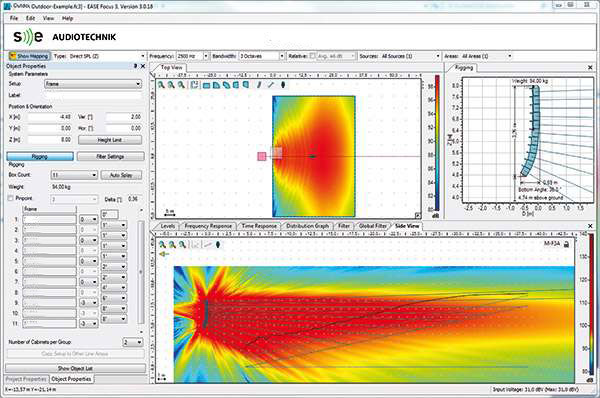 AFMG® EASE® and EASE® Focus 3 GLL are available for the whole M-F3A PRO family. This allows users to simulate and calculate various parameters such as audience coverage, SPL, frequency response, splay angles, delay times and more. Files are available in the Downloads section.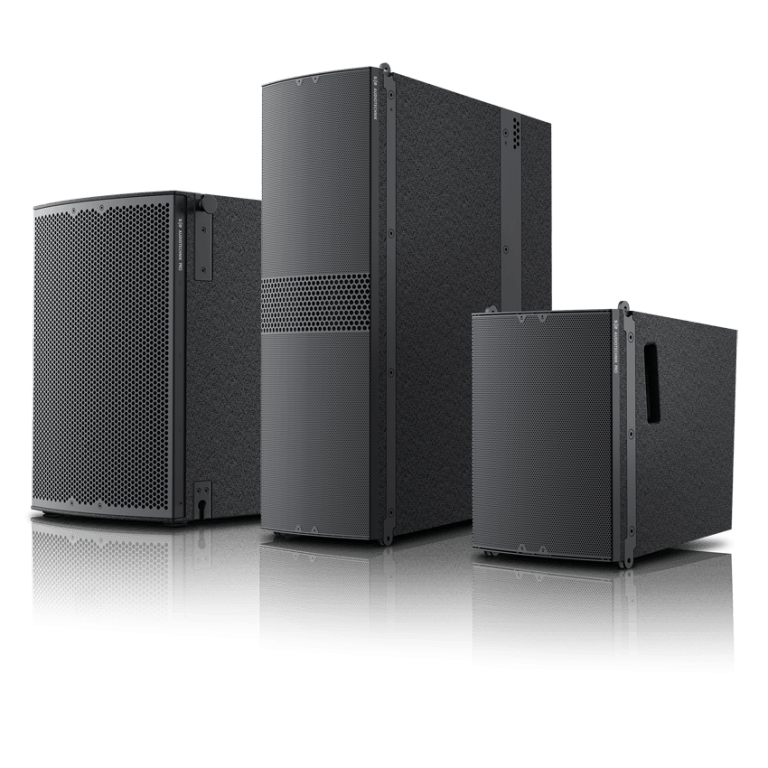 Review M-F3A PRO and S12 PRO (PRODUCTION PARTNER 7/2019)
With the M-F3A Pro, SE Audiotechnik presents a new version of the com-pact M-Line array with new drivers and integrated electronics. The matching S 12 PRO subwoofer is also available in a Pro version with a new 12″ enclo-sure and active electronics.

Model:
S12 PRO
ACOUSTICAL
Frequency range (-3 dB):
42 Hz – 99 Hz
Frequency range (-10 dB):
36 Hz – 145 Hz
Coverage angles (-6dB) [H x V]:
Omnidirectional
Maximum Peak SPL *:
132 dB
System type:
1-way active system
Crossover frequency:
–
Transducers:
1 x 12″ driver
Enclosure type:
Vented box
AMPLIFICATION
Type:
Single channel, class-D with SMPS
Total Power:
800 W
Protection:
Short circuit, overheating, overcurrent
Connectors:
Input signal: balanced XLR 3-pin female
Link output: balanced XLR 3-pin male
Power input: powerCON® 20A
Power link output: powerCON® 20A
Wiring:
Pin N: Neutral
Pin L: Conductor
Pin E: Ground
Input sensitivity:
0 dBu
DSP:
48 kHz/24 bit with extended dynamics
Processing latency: 1.1 ms
Processing:
Factory and user presets, directivity control, EQ, delay, phase inversion
User controls:
Power: ON/OFF switch
DSP: display with digital encoder
MECHANICAL
Product dimensions [H x W x D] (Including rigging):
507 x 385 x 495 mm
Net weight:
23 kg
Packaging dimensions [H x W x D]:
598 x 435 x 575 mm
Total weight:
24.8 kg
Cabinet:
15 mm plywood
Cabinet finishing:
Black or white polyurea coating
Grille:
Powder coated perforated steel
Hardware:
Two side handles embedded in cabinet
4 rubber feet and top slots for stacking
M20 pole thread
Rigging:
Four-point rigging system
4 x SE Audiotechnik® 6 mm locking pins
Stacking:
Two-point SE Audiotechnik® stacking system
ACCESSORIES
Stacking frame for M-F3A PRO:
M-F3A SFi S12
Pole bar:
SPS20
Flight case:
M-F3A S12 PRO FC
Amplifier rain cover:
P801DL RC
Transport kart (6 units):
M-F3A S12 PRO TK 3
All product specifications are subject to change without prior notice.
* Measured with MF3AP preset ** Measured with 12 dB Crest factor Pink Noise, half space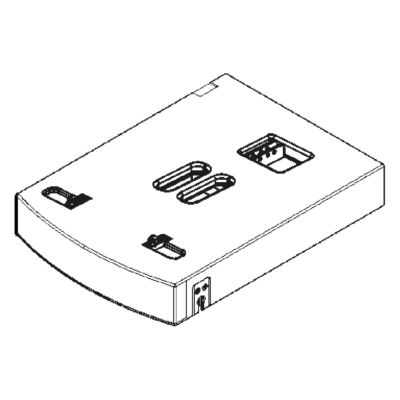 Stacking frame for ground stacking M-F3A PRO cabinets on either S12 PRO, SUB 112BR or SUB 210BP subwoofers, also available in white.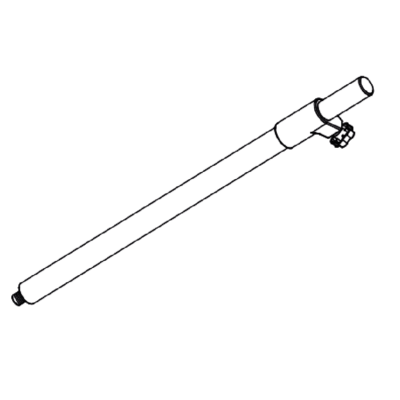 M20 Pole Support to pole mount an M-F3A or M-F3A PRO on any subwoofer.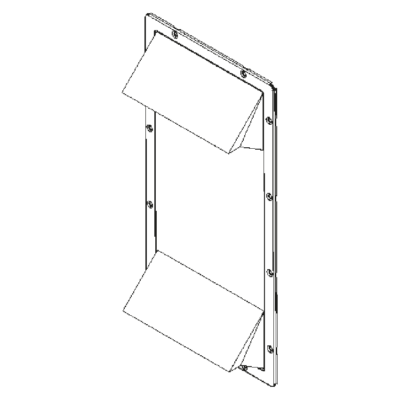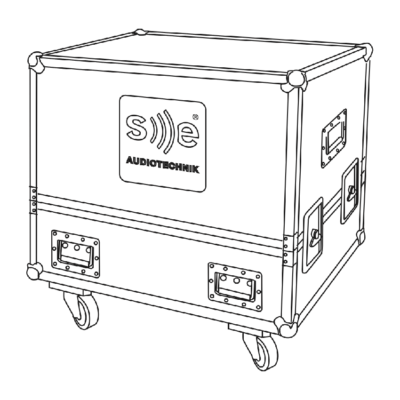 Flight Case for the S12 PRO.