The key to a good performance is a good monitor!
The SMX 12 and the active SMX 12A are compact, extremely versatile 2-way coaxial monitors in bass reflex design. Thanks to the built-in 12″ LF with powerful 3″ voice coil and a 1″ HF with a 1.7″ voice coil, both SMX monitors are powerful and assertive in any mix and feature a harmonious, neutral sound character. This allows users to hear themselves better and to bring out every nuance of their own performance. The clearly audible signal in a 60° x 60° dispersion angle is easy on any singer's voice – the louder they hear themselves, the less effort required to sing. All the while, the SMX monitors remain uncomplicated and feedback-resistant.
With a power handling of 1,600 W peak and 138 dB max. SPL (peak), the SMX 12 boasts an impressive stage presence, yet keeps distortion at an extremely low level over the entire frequency range from 60 Hz to 20 kHz. This makes it possible to use SMX monitors and subwoofers such as the S 15 PRO from the M-Line exclusively for small to medium-sized events, or for fixed installations. The elegant cable management – the connector panel is hidden on the underside of the box – ensures a neat and tidy appearance on stage or in other applications.
The SMX 12A boasts a 2-channel Class-D amplifier with a total power of 484 W (LF: 416 W @ 6.5 Ω, HF: 68 W @ 14 Ω) on board. So there is no need for an external device – the internal amp is optimally matched to the speakers and brings eight DSP Presets to make the set-up as short and simple as possible!
12" High Efficiency Woofer
SMX 12 is a compact yet powerful tool for various monitoring requirements on and off stage.
3 handles for easy handling in all situations
By skilfully attaching the 3 safe handles, the system can be easily transported in any situation.
Due to the recessed I/O panel of the monitoring system, no connectors are visible to the viewer.
S15 PRO
A LOUDER AND RELIABLE
BASS SUPPORT FOR THE M-LINE
SMX 12A
The key to a good performance is
a good monitor!

Model:
SMX 12
ACOUSTICAL
Frequency range (-3 dB):
125 Hz – 16 kHz
Frequency range (-10 dB):
60 Hz – 20 kHz
Coverage angles (-6dB) [H x V]:
60° x 60°
Nominal impedance:
LF: 8 Ω HF: 16 Ω
Sensitivity *:
99 dB
Peak power:
1600 W
Continuous power **:
400 W
Maximum Peak SPL ***:
138 dB
System type:
2-way coaxial system
Crossover type:
LPF: Butterworth 2nd Order
HPF: Butterworth 3th Order
Crossover frequency:
1.3 kHz
Transducers:
Coaxial driver with
LF: 1 x 12" driver
HF: 1" compression driver
Enclosure type:
Vented box
Connectors:
Input signal: 1 x Neutrik speakON® NL4
Link output: 1 x Neutrik speakON® NL4
Wiring:
Pins 1+ / 1- : driver
MECHANICAL
Product dimensions [H x W x D] (Including rigging):
368 x 450 x 575 mm
Net weight:
19 kg
Packaging dimensions [H x W x D]:
447 x 535 x 660 mm
Total weight:
23 kg
Cabinet:
15 mm plywood
Cabinet finishing:
Black polyurea coating
Grille:
Powder coated perforated steel
Hardware:
1 top and 2 side handles embedded in cabinet
Rubber feet
2 x M10 for U-bracket mounting
ACCESSORIES
U-bracket:
SMX 12UB
Pole bar:
SPS20
M10 screw to 35mm pole socket:
PS35
Transport cover:
SMX 12TC
All product specifications are subject to change without prior notice.
* 1 Half space, 1W / 1m, on axis
** According to EIA-426B Standard (based on RMS Voltage)
*** Max Peak SPL = Sensitivity + 10log10(Continuous Power) + 12 dB Crest Factor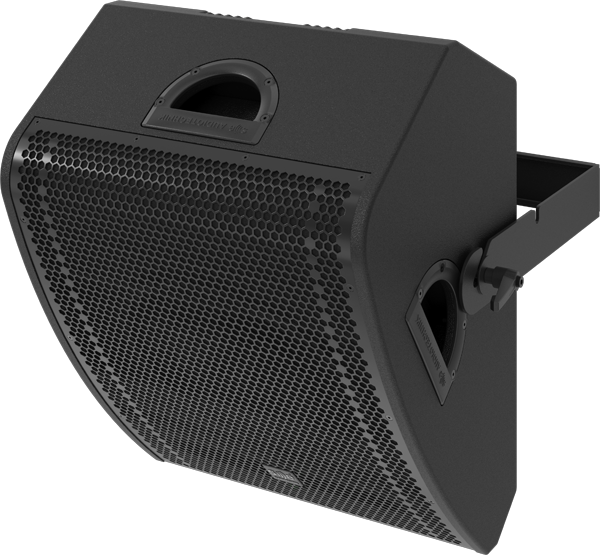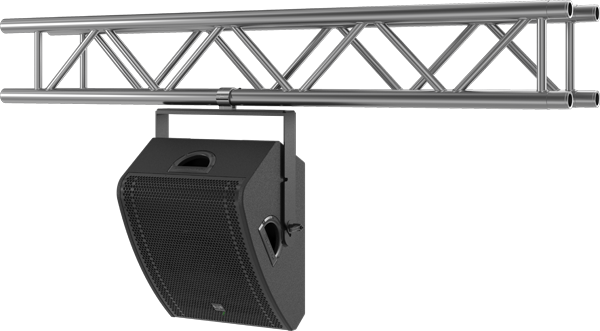 SMX 12 and SMX 12A are excellent stage monitors – and much more. The extensive accessories allow for a large number of different applications besides classic monitoring.
The centrepiece is the SMX 12 UB mounting frame – it allows the SMX 12 and SMX 12A to be tilted steplessly, for example, for wall mounting. With the SPS20 mounting pole, the SMX monitors can be mounted on a subwoofer in a flash and thus become an ultra-portable PA system or a quickly set-up side fill. Rigging is also possible with the SMX 12 or SMX 12A flown as front fill, for example. In short, using the speakers of the SMX series exclusively as monitors is an excellent choice – but almost a waste.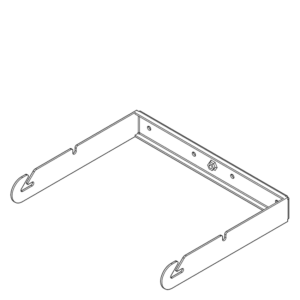 This U-bracket provides mounting holes for wall mounting or pole support adapter PS35 or other industry-standard hardware, like truss clamp.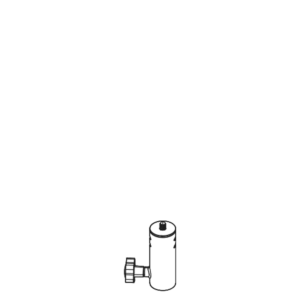 Pole support adapter, model PS35, M10 to 35 mm speaker poles.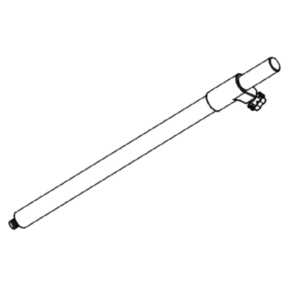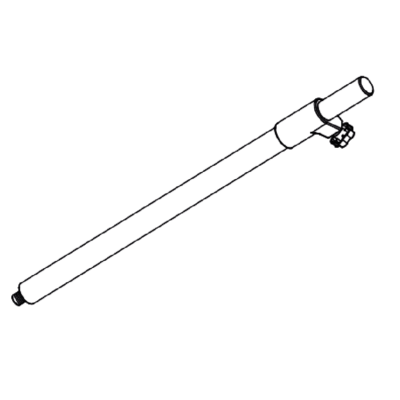 Distance bar/pole support to connect from M20 thread in subwoofers to PS35.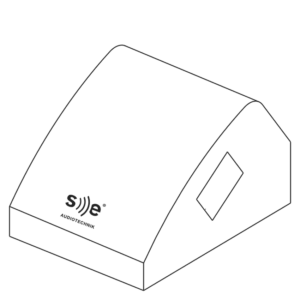 SMX 12 transport and storage protection cover