SE Audiotechnik celebrating its 40th anniversary as part of the annual Music Festival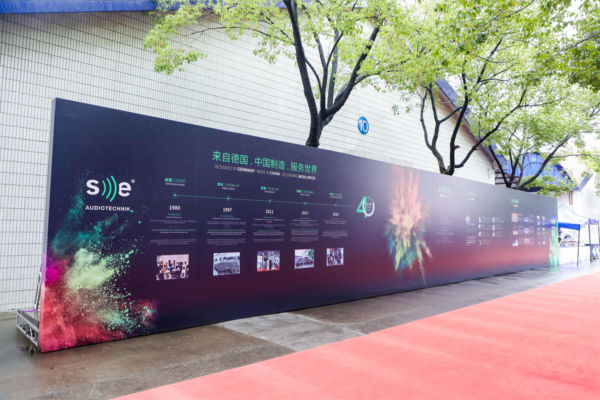 The 3rd SE Audiotechnik Music Festival in China took place as planned on October 16th – 2020, of course under strict safety and hygiene conditions. Although the weather was inhospitable, more than 750 guests, partners and fans gathered on the company's own premises. They were able to network with the 600 employees on site, and together, learn more about the products from SE Audiotechnik and all other brands gathered under the roof of parent company Speaker Trade. Last but not least, they had the opportunity to celebrate a great festival with music, workshops and culinary delights. Unfortunately, guests from the German headquarters could not attend this year, and also international partners could understandably not be received due to the strict entry and security regulations in place.
A wide range of entertainment and information was provided for national business and OEM customers – the full range of products from all the brands could be viewed, tested and discussed in detail in their own tents. Product demonstrations and training sessions were also held in the numerous halls and spacious outdoor areas. The manufacturing facilities were available to view – those interested could even get involved themselves on site and become 'part of the production process'. For many, this was a great opportunity to look behind the scenes and to take home a few unique pieces with a personal touch.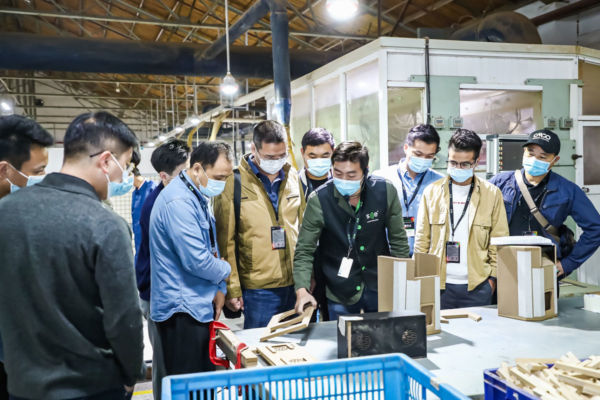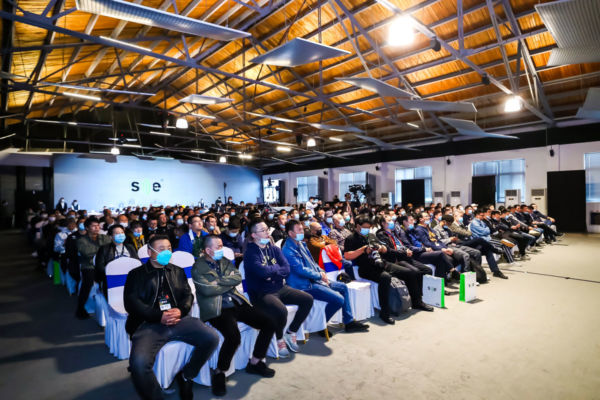 The workshops focused on the special applications of the very compact PA systems from SE Audiotechnik. Accordingly, the topics were as varied as the product range itself, ranging from small solutions for clubs and fixed installations to complex immersive sound applications and major events – illustrated by the gigantic stage set up on the company premises. The live sound system on the main stage consisted of 28 M-F3A PROs, 12 M-F3A FS flysubs and 32 S15 PRO subwoofers. The sound was accordingly powerful and provided the perfect setting for the performances of the international artists throughout the evening.
The feedback was consistently positive – probably due to the smooth running and impressive size of the event. One of many comments on WeChat sums it up beautifully: "I come to the SE Audiotechnik Music Festival every year – and I am never disappointed". Let's hope that next year the festival will be open again for guests from all over the world!